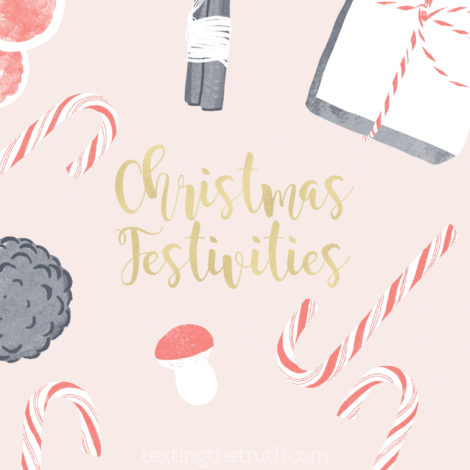 As you shop, decorate, plan, and cook for the holidays, there are always those FUN FINDS that you stumble across! And what do you do?💬 TEXT YOUR BEST FRIENDS ABOUT THEM, OF COURSE! So that's what we plan to do at Texting the Truth this month — Post about our favorite Christmas festivities! This will include gift ideas, activities, recipes, and decorating ideas.🎄
So check in with us this month as we share, from one busy mom to another, those great finds that make the holidays easier, more special, more delicious, and more fun.
Looking forward to creating an easy and fun Christmas season with you and your families,
💜The Texting the Truth Blog Team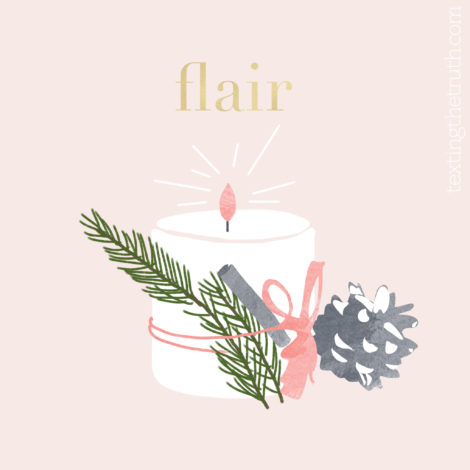 Flair: Advent Candles Craft
An Advent "Calendar" featuring mason jars and candles. Did someone say #FixerUpperFarmhouse? 🐓
This photo is courtesy of my friend, Sarah, who led the craft activity. Beautiful photo, Sarah! 🌲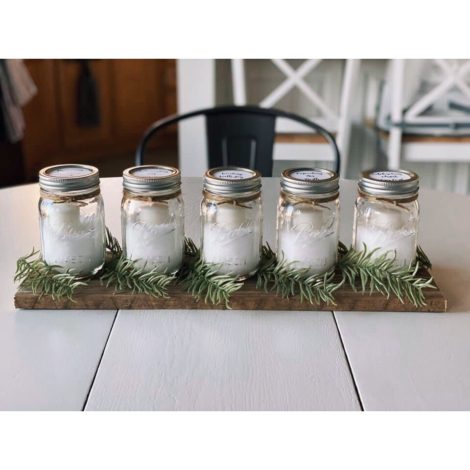 Supplies: 
*5 mason jars with lids
*5 30-inch pieces of twine 
*epsom salts (1 cup for each jar)
*round printable stickers for jar lids for events and corresponding Scripture (see below, step 1 of instructions)
*printer
*5 tea light candles
*display surface – my group used a rustic 2×4 but you can use any nonflammable surface like a metal or glass tray
Instructions: 
Print labels on stickers:  

Week 1: Preparing for our Shepherd – Isaiah 40:1-11

Week 2: Anticipating our Forgiveness – Jeremiah 31:31-34

Week 3: Waiting with Joy – Philippians 4:4-7

Week 4: Expecting His Birth – Luke 1:26-38

Week 5: Celebrating Christ Our Lord – Luke 2:1-20

Fill jar with epsom salts. Nestle tea light inside.
Attach stickers to lids. Event goes on top of lid; Scripture goes on the bottom.
Seal jars and wind twine around the neck of jar.
Arrange jars on a display surface.
Light one candle and read the corresponding verse for each of the four Sundays leading up to Christmas. Read and discuss Scripture and thank God for what He has provided. Light the last candle on Christmas Eve or Christmas Day, along with the other four candles.
Happy Crafting!
~ Virginia
---

Feast: Eggless, Nut-Free Christmas Cookies
Chances are, if you have a large family or love to host, you'll want and/or need to be sensitive to food allergies. In our family, we are always on the lookout for recipes that do NOT include eggs or nuts so that everyone can eat them without worry. 
Decorating Christmas cookies makes for easy entertaining when hosting parties/play dates, and proves to be an interactive treat/tradition that everyone from the youngest to oldest family members can enjoy.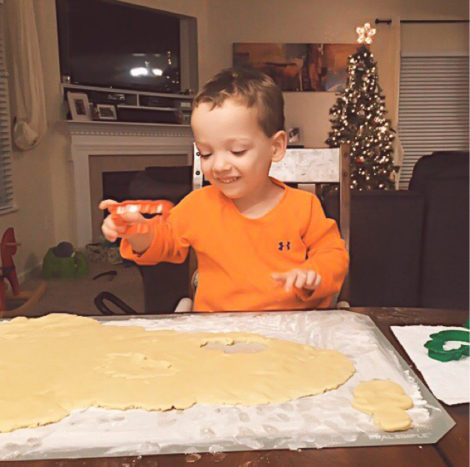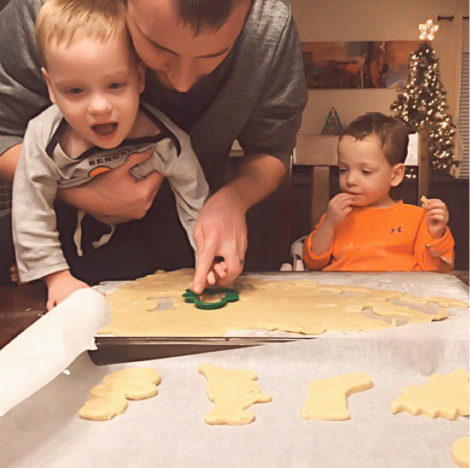 *NOTE: Be sure to clean your baking space well to avoid any possible cross-contamination with surfaces that may have touched egg/nut product.
Ingredients
1/2 cup granulated sugar

1/2 cup butter, softened slightly

2 Tablespoons milk

1/2 tsp vanilla

1 1/2 cups all purpose flour

1 1/2 teaspoons baking powder (NOT baking soda)

1/4 teaspoon salt
Optional
Instructions
Preheat oven to 350 degrees.

Cream together butter, sugar, milk, and vanilla in large bowl.

In a separate bowl, whisk together flour, baking powder, and salt.

Add dry ingredients to wet ingredients, and stir until combined.

Cover and chill dough in refrigerator for about 30 minutes. Roll out chilled dough to about 1/4″ thickness on lightly floured surface.

Cut out shapes with cookie cutters. Press one side in sugar or sprinkles, if desired. Re-roll any remaining dough for additional cutouts.

Bake at 350F for 10-12 minutes. Allow to cool on the pan for about 5 minutes before transferring to wire cooling rack. Cool completely before frosting.
*NOTE: Be mindful of checking your decorating ingredients for any trace of egg, peanut, or tree nut as well. Other common allergens that may want to be checked include ingredients like red dye. Happy decorating! 
🎄Jen
---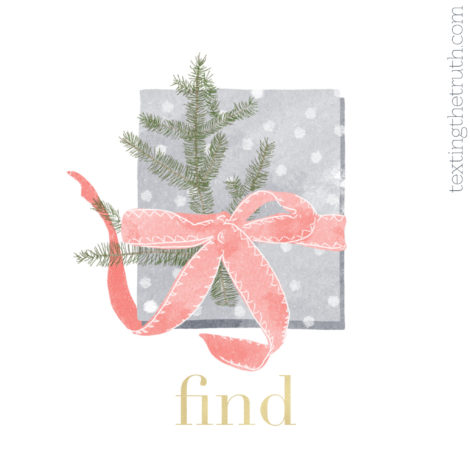 First Find: Foam Alive
And here's our first Christmas find: Foam Alive. It's like Kinetic Sand, but different. It has a softer, light feel to it (addicting to touch!), and all of my kids loved playing with it! It "melts" and "moves" — so that's the "alive" part! If your kids like Kinetic Sand, Floam, or Slime — they will LOVE this. This is also a great exchange gift for any age, boy or girl.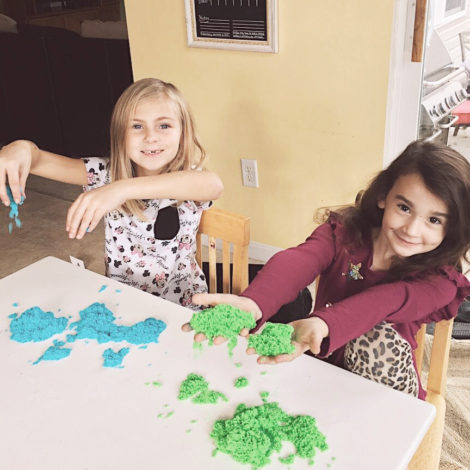 Here's the Amazon link: https://amzn.to/2qQcxgZ
You can also find it at most stores like Target and Walmart.
~Anna