Blog Team Writer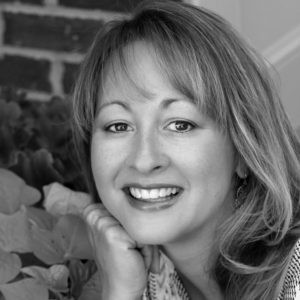 The truth about me is that I love to learn. And I love to talk with people about…well, life. Heart issues. Parenting issues. Relationship issues. I just like to skip small talk and go to the deep stuff. 😉 I love to hear about what other people are learning. Exposing life's biggest challenges is what I thrive on. The first thing I do when I am faced with a new personal challenge is to pray, and then grab a book about it (or a blog). This is why there are stacks upon stacks of books by my bed. (Well, truth be told, sometimes I STRESS over it, I probably cry, and THEN I pray and grab a book! But I am working on that.) I am an introvert to the core, but for some reason, gravitate toward extroverted passions, like theatre and MOPS. These things thrill me and exhaust me at the same time. I am hard-working and a people-pleaser, which are good things, but they can also have their downsides. I have to force myself to have healthy habits of rest and remind myself that the ONLY one I have to please is God. When I keep my focus on Him, I am able to find balance and peace in my heart, even when I don't have it all figured out.
The Inside Scoop:
I've lived my whole life in the same area. We moved a couple times, but never more than 20 minutes away. Cincinnati is all that I know, and I like it that way. I am not super-fond of change. I would love it if all of my friends lived on the same street with me and never moved away, ever.

It was in junior high that I first discovered that I love to write. I wrote a poem about clouds, and I'll never forget standing up to read it to my class. Ever since then, writing has been a part of me. And not surprisingly, I went on to teach junior high reading and writing. While teaching, I was able to start a theatre program for the middle school I taught at, which was extremely challenging and ridiculously fun (kinda like motherhood, right?).

I met my husband, Ryan, through my roommate — my roommate married his roommate, and there we were: maid of honor and best man. We always joke that we walked down the aisle twice together. After several years of friendship, we realized (all of the sudden) that we were meant for each other. After that moment, we dated only three months before getting engaged.

After five years of marriage, we were ready to have a baby, and we quickly got pregnant. Everything was very textbook and "perfect"–as, of course, was our first daughter (in our minds, at least!). Two years later, I found myself having trouble getting pregnant and staying pregnant with number two. This sent me on a new journey of faith, and asking God for His will and timing. It was truly a period of waiting, crying out to God, and learning to trust. Another year later, I delivered a healthy baby boy.

After another year and a half, we tried for baby #3. We experienced two more miscarriages. At this point, we asked God if we should stop trying. It was confusing, and there was a constant feeling of not being healthy enough, or fully functioning as a woman. But God graced us with one more healthy pregnancy about a year later, and we were thrilled.

Our second daughter came into the world, with little to no issues. But post partum was tough. Trying to do too much, I got very sick. With my husband and my mom's help, I recovered within a slow couple of weeks, but I realized that the Lord had actually given me a gift — I was able to see that it is a privilege to care for my family (not a job, or a chore). I also realized that I had not been in tune with my own needs (or honoring them) for a long time. I saw the benefit of pausing life to take care of myself too.

Today, I am working on balancing my needs, my passions, and my family's needs. I'm not sure if it is completely possible to do this, but I am at least in tune with all three and constantly asking God for His cues to help me do it. This mostly involves finding my next

"Best Yes"

of the day, or even of the moment.  My biggest hobby is writing! I'm a substitute teacher on some days, which allows me to be in the same place and on the same schedule as my kids. 

Meanwhile, and always, my children remain my biggest challenge and my biggest reward. As our oldest gets closer and closer to the teen years, Ryan and I feel like we are entering into a new phase of parenthood. I'm constantly praying that God will prepare us, and prepare her, for the new challenges that await us. I have to come to God often with my requests to not be afraid of it, but to embrace it–the good and the bad, and most importantly, the learning, which is sure to come!