Blog Team Writer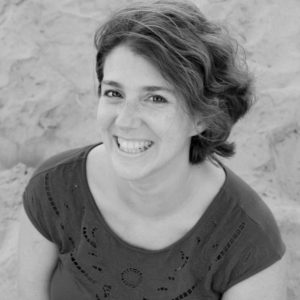 Confession: I am a people person.  It is a great gift, but it has its consequences.  I will put aside any task if it means spending time with someone.  If a neighbor is outside, dinner will be delayed.  If a friend texts me, or goodness, calls me, she will get a reply.  If hubby needs my help, the dishes in the sink will get smellier. If my oldest son wants to throw the football in the backyard, the laundry will wrinkle in the drier.  If my twin sons want to play with playdough, the vacuum will stay in the closet, again.  If my youngest boy needs attention, he will get it.  I guess it is a good thing God designed me this way because I am rarely alone in my house full of boys.  (Ok, one of the two cats is a girl, but even the box turtle is male! C'mon!) I hope the attention I pay the ones He's given me does not go unnoticed to them, but most importantly, to Him.  I know He understands me because He is people-oriented Himself, I mean, He's always there when I need Him, and I need Him a lot.
The Inside Scoop:
I used to hate English in high school because it took so long to write a paper!  It's hard to believe that while at Wittenberg University I decided to drop my music major (oh, how I had dreamed of being a band director), and major in English with a minor in Secondary Education! I did keep music as a minor; I owned the bassoon, afterall.  When all was said and done with college, I became a high school English teacher, and tried to teach kids like me how to learn to like to write.  I know every teacher's hope is to have a positive impact on her students, but my students also influenced me tremendously mostly because . they helped prepare me to be a mom! Through teaching,I became good at multi-tasking, at meeting people's deepest needs, and at having compassion for others and their life's circumstances.  

Speaking of students preparing me for motherhood, it was actually a parent of a former student who prepared me in a more practical way.  This mom emailed me about "this guy" who was from out of town and had just moved to my area and was attending church with their daughter.  I finally told her to give him my email address, even though I secretly thought it was completely unprofessional! But he got in touch, and then we talked, and then we met, and then we went on a date, and less than a year later we were engaged, and five months after that we were married. Obviously, this parent knew something I was not willing to admit: that God works in unexpected ways, and she was willing to be used by Him even if I was willing to ignore her (and Him).  I am eternally grateful to her, because my hubby is the perfect match for me.  We compliment and encourage each other, and as we continue on this journey together as parents, I pray that we will continue being a good team as we train up our boys in the way they should go.  But I digress.

In the month before our wedding, my dad was diagnosed with cancer.  The whole beginning of our marriage was peppered with doctor appointments and surgeries and chemo.  I learned what it meant to be a caregiver and a wife at the same time.  The learning curve was steep.  But my dad's treatment was working and it even seemed that his last surgery sent him into remission.  About two and a half years later, I found out I was pregnant!  Shortly thereafter, my dad was diagnosed with cancer, again.  I gave birth to my first son six weeks after my dad lost his battle with that wretched disease.  Experiencing grief and joy simultaneously is confusing and painful.  I am continually discovering that God works His best in both emotions to bring me closer to Him.

There was a phrase in an old insurance commercial that went, "Life comes at you fast."  Well, having children has been kind of like that for me.  With each addition to our family I've learned more and more that in chaos I need to rely on Him and ask for help when I need it.  I learned this most drastically when my first son was born, and I pinched my femoral nerve.  I came home with a newborn and a walker like I was an 85-year-old new mom! Hilarious when I think of what I had to do to get around (like, did you know you can attach a walker to a snap and go stroller using umbrella stroller connectors?).  I could not feel my left quad for four months, and didn't regain full feeling until Jesse was one.  Needless to say, I needed a lot of help.  Don't be tempted to think that I learned that lesson of asking for help in full, because when my twins, Micah and David were born six weeks early, it was not exactly smooth sailing.  They were great babies, thankfully, but there were two of them!  And finally, when I had a 4 year old, and twin 2.5 year olds, we added Peter to the mix.  For some reason I thought that this would be a piece of cake, but Peter was a fussy boy, and very demanding of my time, so guess what?  I had to ask for help again!  And I'm still learning it.  And I am very grateful to my own mom who is a wonderful support to me as I manage the chaos that is my life.  

Other than staying home with my tiny army, I try to manage the nursery at my messianic synagogue.  It is hard work, but I do love spending time with the precious little ones that come to play behind the half door each week.  It's a good thing the sermons can all be listened to online while I do dishes. I will soon be taking on a once-a-week job teaching English to high school homeschooled students.  I'm very excited to get back into the classroom.  It will be exciting to once again be in touch with teenagers on a regular basis, and I'm sure I have more learning to do from them.