The Truth About the Writers: Virginia Forste
Blog Team Writer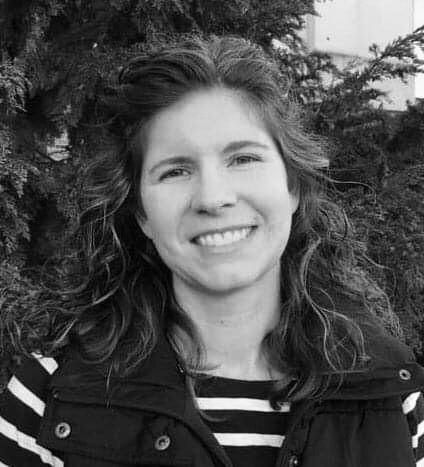 Hi Y'all, I'm Virginia! Growing up I was very shy but somewhere between college and actual adulthood, I found my voice. Now I won't shut up! I'm from New York but I love the South (that weather) and I never thought I'd be saying that I live in the Midwest. God must lovingly laugh at me every time a snowstorm heads toward Cincinnati. Fortunately, I have a muscular husband who can take care of that for me while I sit inside and drink hot chocolate.
The Inside Scoop:
I'm honored to join this team of authentic women. I appreciate this blog so much. I think women are resourceful and we can find answers to our challenges. I think what we most want to hear is empathy and that's a big part of Texting the Truth. They are moms in the trenches; they get it. Especially in the area of raising kids, I say, "the more, the merrier!"

For "me time" I most enjoy walking while listening to an intriguing audiobook. Lately I have taken the time to take care of myself, whether that involves eating more nutritious foods (is coffee not a food group?) or carving out time to exercise (more strenuous than vacuuming) or asking my husband to assist with the bedtime routine. Sleep is a tougher nut to crack. I guess you're not really done with any particular phase of childhood until they move out.?

For me, writing is like a pipe snake for a clogged drain. Once all the mental gunk is out, I can think clearly again. I have dabbled in improv and enjoy a chance to talk but do not hand me a mic without a script; that can be dangerous! If you want to take that risk, just let me leave you a voicemail. ?
I've been married for 11 years. I met my husband in Sunday school at our former church in Jacksonville, Florida. We lived in Florida for ten years and moved to Ohio last August. It was quite a change and my husband was open and supportive when I repeatedly expressed my irrational worst-case scenarios, I mean, concerns.
In 2013 I stopped teaching elementary and middle school to give birth to my son, Cole and became a stay-at-home mom. (What up, my SAMHers?!  I have donned the yoga pants without going to a class. I am one of you now.) Cole is curious, adventurous, silly and sweet. Twenty-one months later I gave birth to our daughter, Hannah. Both of my babies were late, huge and healthy. Our daughter Hannah is very much a momma's girl. It's sweet watching them play together when I'm not breaking up a fist fight.
Right now God is teaching me that I am not in control of anything or anyone, despite my efforts to the contrary. My counseling sessions have repeatedly reminded me that the only person I can change is myself. I seek to know God better and to improve myself from all angles: mental, physical and emotional and I try to find ways to serve others. Coupled with prayer and a huge reliance on the Lord, it's the only way I can be the best mom and wife. A little Nutella on a spoon doesn't hurt either. ?