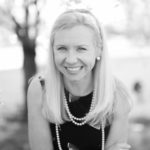 This morning I got the baby dressed in the most adorable little dress with a matching bow. She looked so cute I could hardly stand it! Two minutes before we were supposed to leave the house for church, she had a major spit-up situation on her and me. So much for looking cute and put together. Not exactly how I pictured the morning going!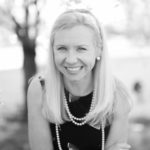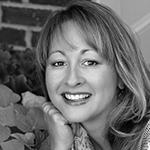 Oh, I remember those days with my first born! It NEVER seemed to fail that whenever I would get her all put together with her cutest dress on, there would be some kind of spit-up or…the other kind of explosion!!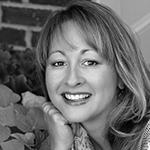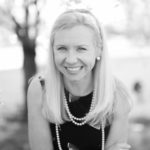 Ugh. So many bodily fluids in babies! ? I've learned to take pictures first thing in the morning so at least I'll have one with her in the cute outfit and matching bow.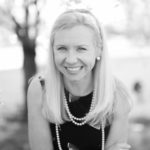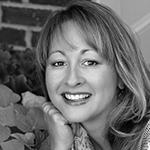 Smart lady! It's hard though, when things don't turn out the way you planned.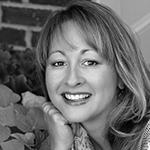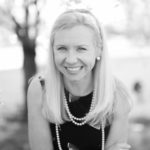 Exactly! I have this picture in my mind of how the day is supposed to go, which usually involves Millie AND me looking cute and put together. I struggle to let go of that picture in my head when reality is a much different one!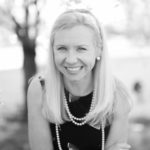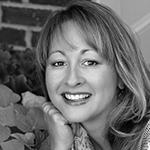 Yes, I can definitely relate. That makes me think of Sunday mornings before church. I get so frustrated! Then I'm a grumpy mom on the way to church. (Awesome.)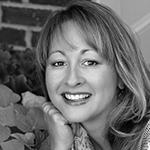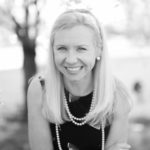 Why are Sundays always the crazy mornings when things go wrong? I hate arriving at church feeling like a hot mess! ? But really it's a daily occurrence for me as a new mom! So now that you're three kids in, what's the secret?!  ?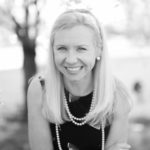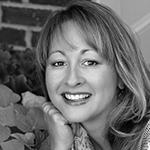 I won't say I don't try for cuteness anymore, but my expectations have been lowered… haha… like waaaay lowered. #WhenDidYouLastHaveAShower ?  
But seriously, I think the first step is letting go of that ideal image that's in our minds.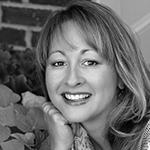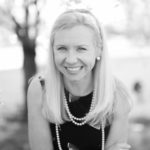 I think you're right. It's exhausting to try to maintain that perfect image, anyway!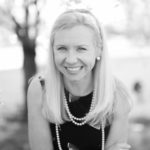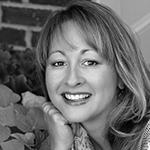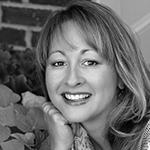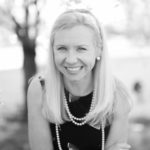 I was thinking about what I pray for Millie . . . I pray that she loves Jesus and follows Him all of her days. I pray that she is kind and smart and joyful. None of that has to do with how cute she looks. Though I do think she is one cute baby. #biased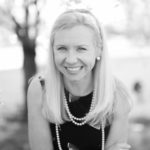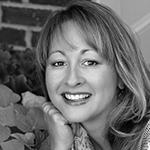 (Well she is!) But we know that God looks at the heart, while we often get caught up in the appearance from the outside.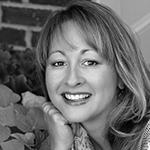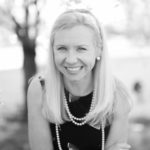 Totally. Seems like that truth is an easy thing to forget when we're trying to surrender that ideal image we create for ourselves. Especially when we're trying to get out the door on time with everyone wearing shoes!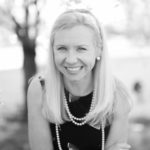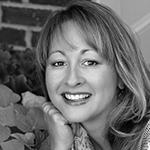 Everyone gets out the door with shoes on in your family? You are a success, girl! We went to family pictures last fall and my son had only one shoe on. #truestory
But one day I realized… No one cares what we look like. In fact, if we are NOT all put together, it might make some other non-totally-put-together mom feel NORMAL. So it could be the best thing!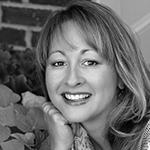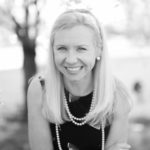 So you're saying NOT living up to your own expectations as a mom is actually a good thing?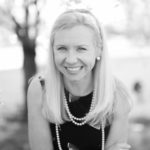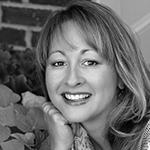 YES! It's not my natural tendency, but when I want to change my perspective, I have to give up those crazy-high expectations of mine and stop trying to maintain that image. This not only takes the pressure off, but it lets me focus on what's going on inside instead of outside.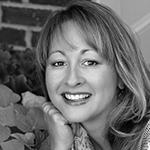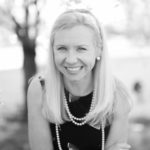 I could definitely get on board with less pressure to be the perfect mom!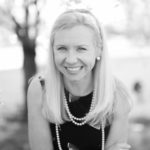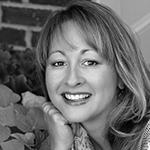 And added bonus: I get even more connected to the people around me because they know I'm keeping it real.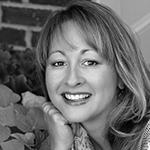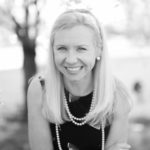 That is really inspiring and encouraging and something I would like to grow in. It's a struggle not to be so focused on all the ways I don't live up to my own expectations that I miss all the really amazing things about being a mom. And let's be honest, looking cute all the time is kind of over-rated. I would wear my stretchy pants all day every day if I could. #realmomlife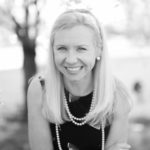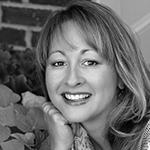 You go girl! Thanks for making me think this through today. Now I have to go curl my hair. (Just kidding!) ?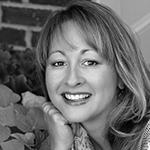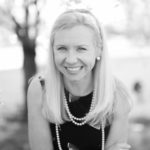 Don't forget to take a picture! ? ?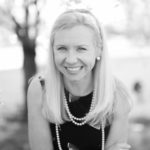 Soaking in the Truth
Scripture to encourage you:
1 Samuel 16:7:

But the Lord said to Samuel, "Do not consider his appearance or his height, for I have rejected him. The Lord does not look at the things people look at. People look at the outward appearance, but the Lord looks at the heart."

Lamentations 3:22-24:

Because of the Lord's great love we are not consumed,for his compassions never fail. They are new every morning; great is your faithfulness. I say to myself, "The Lord is my portion; therefore I will wait for him."
Music to inspire you:
Readings to come alongside of you:
Living Out the Truth
Ideas to try:
Adjust your perspective.

When something doesn't measure up to your expectations, check to make sure your expectation is realistic. And if you end up disappointed, see it as a reminder to let go and focus on the positives.
Remember that God is more concerned with the condition of our hearts rather then the condition of our outfits.

There is no perfect mom, or perfect child, for that matter! So it's OK to relax and keep it real!