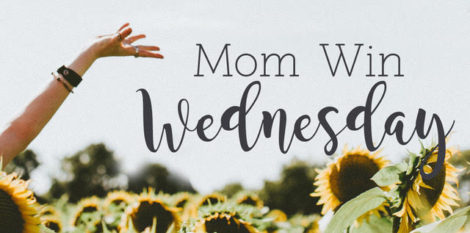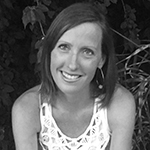 Hi Jo! Welcome to the blog today!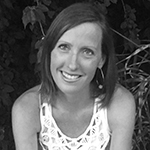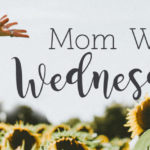 Hello! I thought I'd share a picture so you can get to know me better. ☺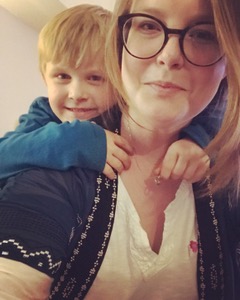 This picture was taken after work one evening. My son Nolan and I were playing and he actually asked to take a picture with me. That in and of itself was a mom win for a mom of a boy! My son is four and goes a mile-a-minute, so for him to slow down long enough for a cute selfie, I was pleased! I also like that I still have on his sticker from the day at preschool. He usually takes his sticker off his own shirt "for being good" and puts it on me to reassure me that I, too, was a good mom that day (even though we have not yet spent much time together, since I was at work all day and am just picking him up when he does this). *sigh* This picture represents unconditional love to me.
This second picture is a selfie taken the night of my 34th birthday.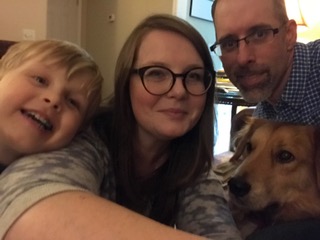 My husband always makes me feel so loved on special days, and this was no exception.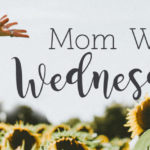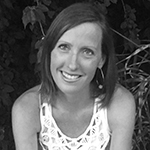 Aw, those photos are so sweet! And I love when my girls actually ask to take photos too, so never fear, it's not just limited to boys to run away from the camera when mom gets it out. ?
Do you wear any other hats in addition to your [big, gigantic, hugely significant] Mom Hat?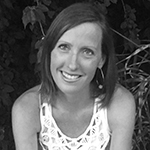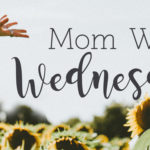 Lots of hats…mom, wife, friend, resident crazy lady, teacher-leader, mentor, prayer person at church, recent weight loss surgery patient, and doctoral student.
You can find me here and here or I am on Instagram and Twitter as @perkinspieces. I am also a proud wife to a metal detectorist / fisherman / outdoor man. I am a "dirt widow," meaning we spend time together when it is raining. ?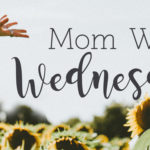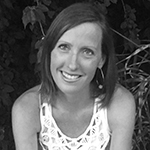 Wow, I want to hear more about your hubby, the metal detectorist! And I bet you pray for rain more than me. ? Tell us about your son.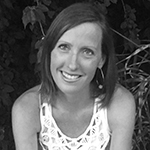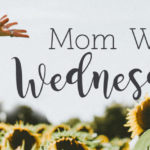 I have one son, Nolan, who is four, and his fur-brother Cooper is also four. Cooper is a rescue dog, part collie, part golden retriever…a Gollie, if you will. Nolan is a miracle baby. I never thought I would get married, let alone get pregnant and have a healthy baby boy! Praise God. Nolan is very energetic and curious. He goes to Montessori preschool and he'll always be the oldest in his class. He is already very tall, so that should be interesting! I love that he loves books and writing already. He is a big fan of Paw Patrol, Hot Wheels, all things outdoors (we live in a lake community), Coco, and Ninja Turtles. I am thankful Nolan also loves God in his own way and enjoys his time in church.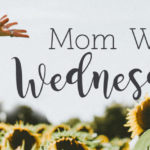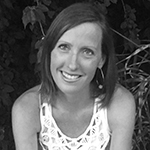 So sweet! And we also have the Paw Patrol fever over here too! What is a recent mom win you experienced that took time and perseverance to accomplish?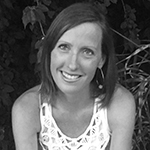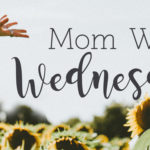 A recent mom win I experienced was finally feeling confident enough to face the journey of motherhood even though I am motherless. My mom passed away on Mother's Day 2017, but before then we were estranged for two years. Before 2015, we had a very strained relationship.
So, when I got married and set to work on making my life, I looked to my elders at church for guidance on wifedom and motherhood, not my biomom. This journey began seven years ago when I met my husband. God has done a work in me where I had to lay down my fear of man, particularly the fear of judgment and the desperate need for approval. Not having such a central figure in my life–a mother or a father–made me even more reliant on my Abba father to fill all the crevices and scars like only His reckless love can.
Like the song says, "I couldn't earn it; I don't deserve it; still You give yourself away…oh the overwhelming, all consuming, reckless love of God." As I sought that acceptance and love from Him and hid in His shadow, I slowly gained my own confidence to face the day through His strength. The more secure I became in my identity as His daughter, the less I worried about being "good enough" for my husband or my son or whoever.
So, when I learned that my mother was terminally ill, I had to make the gut wrenching decision to see her and say goodbye. I was able not only to share God's love with her, I was able to thank her for the things she taught me: to work really hard, to be a good friend, and to have fun. I hope she learned a little about humility, a little about kindness, and most of all, a little about Jesus from me. Although I know nothing about proper homekeeping and momming, I do know a great God whose love washes over a multitude of things, and I work each day to show my son a mother who worships, a mother who serves, and a mother who cares.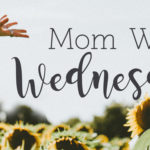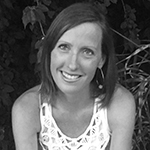 Wow, it sounds like you have really done the work on your own heart so that you can be the most emotionally healthy mama you can be by God's grace. Thank you for sharing all that you've been learning.
What is a mom win that you would text your best friend?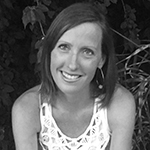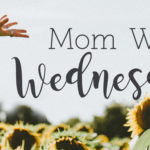 This week I texted my best friends about NOT CRYING at work. Sometimes that is a big win for me. Just making it a whole week at work or at home without bursting into tears is a big deal for me, because I tend to worry. When I find myself doing that, I try to shift my thinking into showing others love or even texting friends verses or encouragement I need to hear too.
Like…Matthew 6:25-27: "Therefore I tell you, do not worry about your life, what you will eat or drink; or about your body, what you will wear. Is not life more than food, and the body more than clothes? Look at the birds of the air; they do not sow or reap or store away in barns, and yet your heavenly Father feeds them. Are you not much more valuable than they? Can any one of you by worrying add a single hour to your life?" (NIV)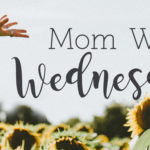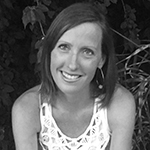 I have definitely found when I am having a sad day that giving encouragement and truth to my friends who may be also going through hard times really lifts my spirits. Speaking of, any words of encouragement for other moms in the trenches like you?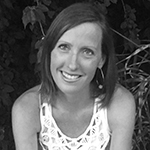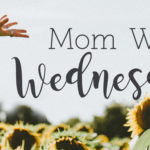 Find your "people" and hold on to them for dear life. I am a "Greys Anatomy" fan from the days of "you are my person." I have several I am blessed to call "my person" that are mine in a crisis or just when I need someone to be ridiculous with over a cup of coffee. I cannot think of anything more encouraging to share other than this: LADIES, HUG YOUR PEOPLE.
Thank God for my husband and my girl friends who pick me up off the floor when my instincts are to beat myself up and put myself down. They are my rocks who remind me when I am being too stubborn to rest in His promises. I am learning as a mom to just be HONEST. The world wants us to filter everything. The gospel has no filter. God's best for our lives does not include curated Instagram squares, moms. God's best is full of the mess I am often scared to tell the truth about, but I know I will feel better once I do. I know I will learn more about God's character and myself when I let loose and find rest in the midst of chaos. Everyone does not have to behave for us to be happy. Here I come with another song lyric: "Your power at work in me / I'm broken gracefully / I'm strong when I am weak / I will be free."
Be encouraged in your brokenness, because I know all of our broken pieces can be turned into something beautiful if we choose to place them in God's hands each day.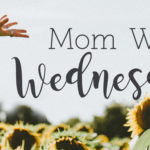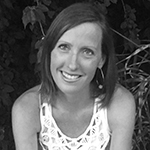 Amen and amen, Jo! Thank you for sharing that beautiful truth. I think so often we don't want to present our messiness to God but like you said, He wants that so much more that our perfectly packaged lives. And thank goodness for that!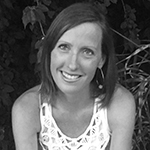 You may not have qualified for the Olympics, but you certainly deserve a spot on the podium in our eyes. There are no "perfect scores" in motherhood, but if you had a discipline breakthrough, managed a middle school meltdown, or found time in your day to pursue a dream, then we want to take a moment and celebrate alongside you. Even the little "victories" add up to be big wins in the long run; so let's champion each other–after all, we're on the same team. If you know of a mom who you recommend, let us know!