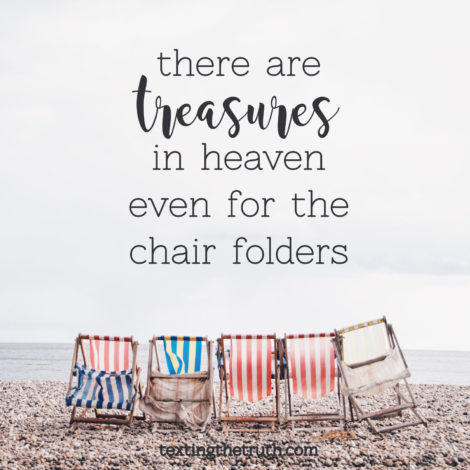 We want this blog to show all of the parts of us.  In that vain, this is a real conversation we had about our faith after attending a women's conference.  We wrestled through what God was speaking to each of us about who we are and what He is doing in our lives.  It was A LOT to think about, but I for one am thankful for a safe place to think, share, and grow in our faith together.  My prayer as you read this is that you would press into where God's leading you and never forget that you have something to say- a voice that is important, because of the One who gave it to you. ?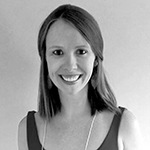 I feel like everytime I go to a women's conference, God allows one thing to stick out in a really glaringly obvious- "you need to think about this more" kind of way.  Anyone else?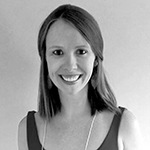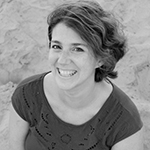 It's so good to know I'm not the only one!  And this conference had A LOT that could have stuck with you!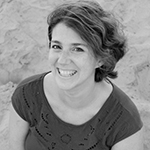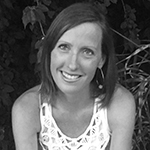 Yes, I love how God knows the truth we need and opens our ears to really hear it when are able to listen. I mean, sitting in a conference without child interruptions was like a vacation!! ☀️? And I loved going with you two!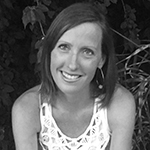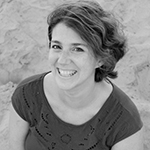 Likewise! So, what was it that struck you, Ashley?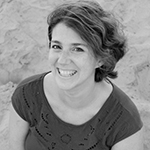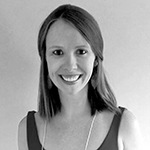 The speaker was talking about how younger people tell her a lot that they want to do what she does- write a great book and go around and speak to people about God. And her response is always, "Well, are you teaching Sunday School?  Are you folding chairs after the service?"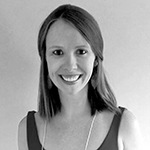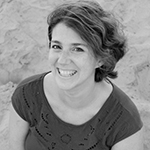 Those were very convicting questions to me too.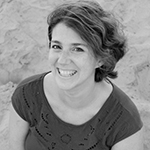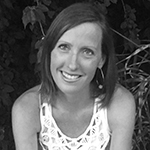 I loved how she worded it in such a gracious but challenging way.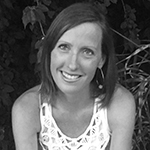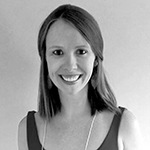 Yes! It was such a great way of asking , is your heart  in the right place?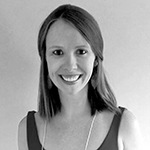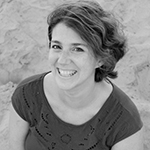 Right, because having a dream is good, but in the meantime, there are other important things you can do right where you are.  And sometimes, it's things that not everyone wants to do.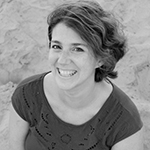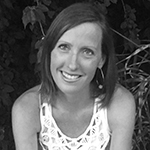 Which, let's be honest, isn't always glamorous but deepens and matures us. I liked how she responded when someone asked her what to do next if they've been folding the chairs for a while, didn't you?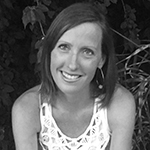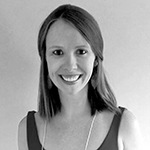 Yes, the whole idea of  positioning yourself like a sailboat- trimming your sails and getting ready to catch the wind of the Holy Spirit should it come. ⛵ ?
It really got me thinking about my role and ALL the different roles in the Church.  I am a chair folder- it's my thing, and I'm 100% content with that role; I actually love it.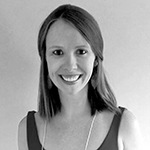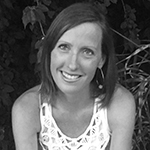 I love that about you. Your servant's heart is one of the very best parts about you! And you're right, we all have different roles, gifts, and personalities, and I'm learning life works best when we're operating out of the abilities and strengths He's given us.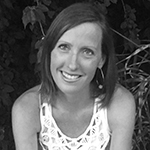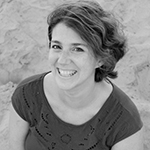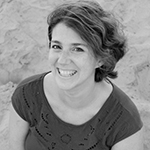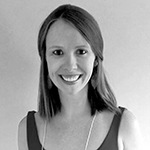 So true! I, for one, am thankful that there are people who recognize they are being called to SAIL- to let the Holy Spirit send them out into the masses to share how God has worked in their lives.  To be brave and bold leaders in unchartered territory.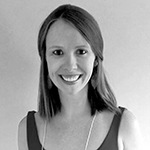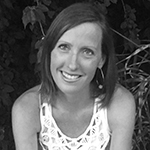 And you know what? I think sometimes we may be a chair-folder for a season and then a sailor for another. I always thought my role was a chair-folder as well and then I feel like God has been growing a new part in me to set sail. Which feels a bit nerve-wracking. ?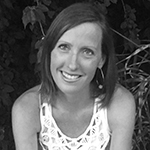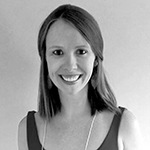 You can definitely tell that God has been equipping you for this new journey….but can I stick to being your skipper?  I will be your lifelong chair folder on your sailboat, because there are treasures in Heaven even for the chair folders of the world. #shoutoutchairfolders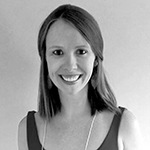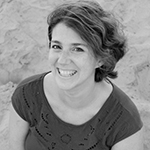 Absolutely!  And I'll just come on the boat and make you both dinner, ok? ?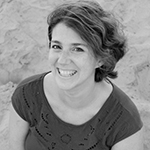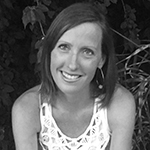 HA! Perfect, Laura! And, Ashley, I'd LOVE for you to be my skipper but get ready because I may need you to sail it from time to time! ?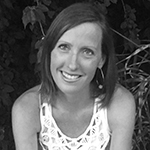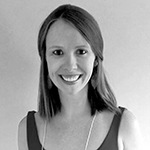 Michelle, I would totally crash a boat!  I guess that's why it's important to not set sail before being equipped.  Lightbulb moment right there! ?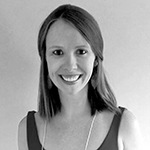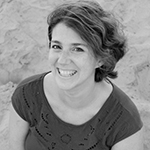 And then both be confident to do what you do well, and be willing to be equipped to try something new!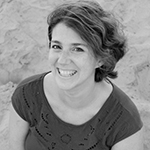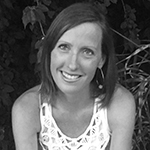 Yes! This is such a good topic for us to hash out because I think as women we sometimes can label ourselves (like, oh, I'm just a "chair folder") but we can also try to force ourselves into a role that we are not suited for (say, a sailor if you don't swim!).  ⛵ ?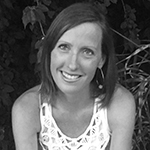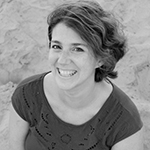 Ha!  Oh, that would not be wise!  The struggle that happens when we try to do something we aren't made to do!  I've tried that before!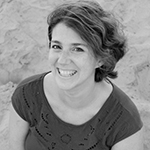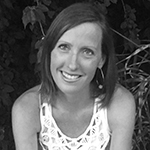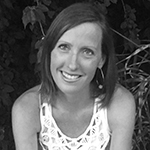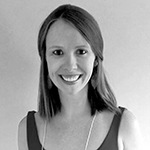 Yep! Ever seen a 5'8" gymnast? Didn't work for me. ? And I'm learning that whether you're folding chairs, sailing boats, scrubbing toilets, writing books, planting churches, changing diapers, holding doors… they all have a place, an IMPORTANT place in bringing glory to God.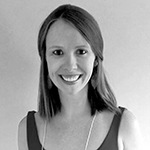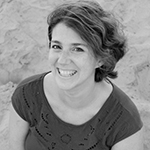 And not just any place but a place that was carved out before we were even born that is just for us!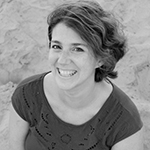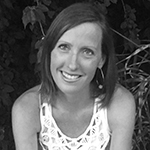 Yes! And I don't want to miss out on the role God intended for for me, you know? And I feel like I have in the past. In my current season, I am trying to open my eyes and ears to really see and hear God and what He wants for my life.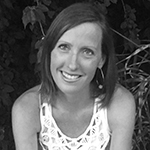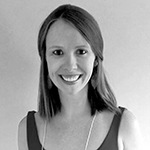 And I think when we're listening, we will hear when He may want to switch our role up.  So if I'm setting sail and see the land getting closer and closer, and He says "Hop on out!" I pray my response will  be "OVERBOAAAARD!" Even if I can barely doggy paddle, even if I'm super close to what I think was my destination, even if it just doesn't make sense.  Ugh! That sounds super scary.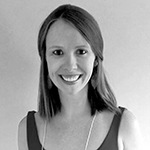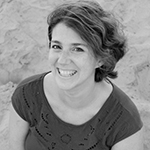 Well, remember when Jesus called his disciples to follow Him?  They were "just" fisherman!  They probably didn't have aspirations to CHANGE THE WORLD!!  But they tuned into Jesus and put one courage step in front of the other.
And I think most importantly they didn't do it alone!  When Jesus left, he gave them the Holy Spirit as a teacher and guide.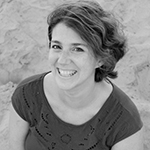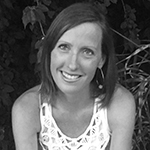 And what an incredible gift the Holy Spirit is, because the only way we can bravely step into His call on our life is by letting Him gently lead and guide us, rounding out our gifts in accordance with His perfect timing.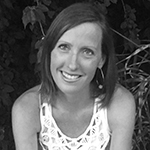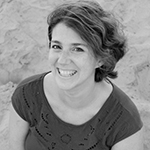 Yes! Letting the Holy Spirit be the wind.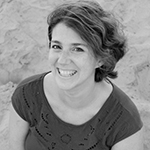 Soaking in the Truth
Scripture to encourage you:
"

And he said to them, "Follow me, and I will make you fishers of men." – Matthew 4:19 ESV

"He said, "Come." So Peter got out of the boat and walked on the water and came to Jesus. But when he saw the wind, he was afraid, and beginning to sink he cried out, "Lord, save me."

 

Jesus immediately reached out his hand and took hold of him, saying to him, "O you of little faith, why did you doubt?" – Matthew 14:29-31 ESV

"The human body has many parts, but the many parts make up one whole body. So it is with the body of Christ." – 1 Corinthians  12:12  ESV  

____________________________________________________________________________________________
Music to inspire you:
_____________________________________________________________________________________________
Readings to come alongside of you:

Living Out the Truth
Ideas to try:
It can sometimes feel overwhelming to figure out where you're being led or what you're being called to do.  Start by thinking about the things you genuinely enjoy doing- these are your "sweet spots."  Everyone's strengths and gifts are in different areas, and that's exactly how God intended it to be.  

Once you've determined your "sweet spot", think about a way that you can channel your gift or talent to use it to praise God.  For example, one of the women who spoke at the conference we attended in the text above is a gifted artist.  She began using her gift to vibrantly bring the Scripture to life through Bible journaling…but she didn't stop there.  She then began teaching other women at her Church how to do this, and transformed "quiet time" into "creative time" with God.  There's no gift that God can't use to draw people to Him!

I for one love a good online test, and spiritual gift tests can be a great starting place.  Not only will you learn more about the many spiritual gifts throughout the Bible, but you can start to see which ones God specifically and intentionally placed within you.  Pretty cool when you think about it!
{These suggestions are ideas from novice moms. Sometimes our life situations need more.  In that case, seeking out professional help is the right call.}