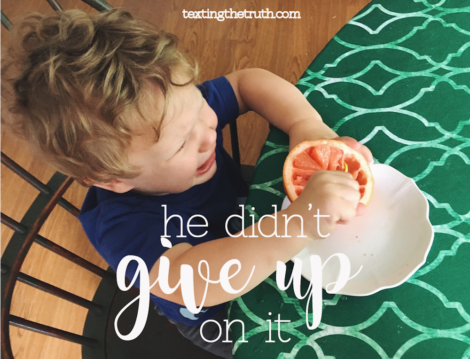 This summer we are starting a new series called "Summer Shorts" because let's face it: in the throes of motherhood and summer, we may not have much time to read (or write!).☺️But mostly because we want to remember that no matter what happens in our summer days, the truth is that we want to rely on God to set our plans and to help us shift our attitude to focus on the positives...even when we have messy thinking or less than ideal circumstances (don't worry–you're not the only one!). #thetruthaboutsummer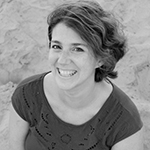 Yesterday my mom called to say she would like to have my 3 big boys spend the night!  Woo Hoo!!!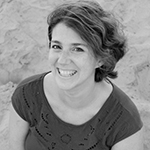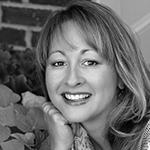 Whoa, thank you, Mom! What a nice surprise!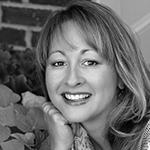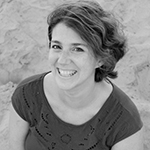 Yes!  Thank you Grammie! I woke up this morning with just one little buddy to care for, and I was thinking this was going to be such a peaceful morning.  But wouldn't you know, he was in a MOOD!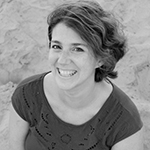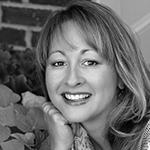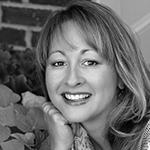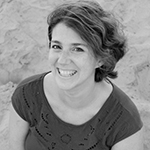 Just-upset-about-life kind of day!  He didn't want to sit in his high chair, and then he wouldn't even let me help him eat his grapefruit despite the fact that he couldn't quite scoop the pieces out or keep the bites on his spoon.  And let's just say there was juice everywhere!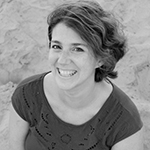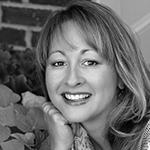 That sounds delightful. And sticky. ?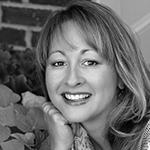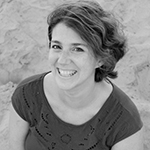 Very sticky! I guess I had to give him some credit, though!  Tears streaming, he was super determined to eat it all on his own.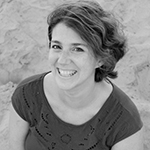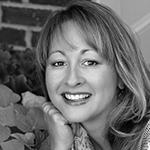 True! At least he didn't give up on it!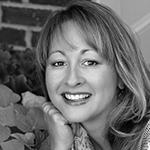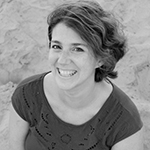 Right.  I'm going to focus on that today.  My little guy is learning perseverance and independence. And if it takes washing the tablecloth (because let's face it, it probably needs washing anyway), I can live with that.  Even if he did need a wipe-bath at the end of breakfast! ? #thetruthaboutsummer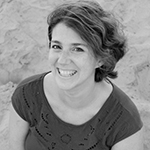 Soaking in the Truth
Scripture to encourage you:
"Let us not become weary in doing good, for at the proper time we will reap a harvest if we do not give up."  (Galatians 6:9, NIV)
---
Related Posts on Texting The Truth:
What is your #truthaboutsummer moment? Share with our community of moms so we can all breathe in the me-too encouragement!
---
Want to subscribe to our text conversations? Click here!