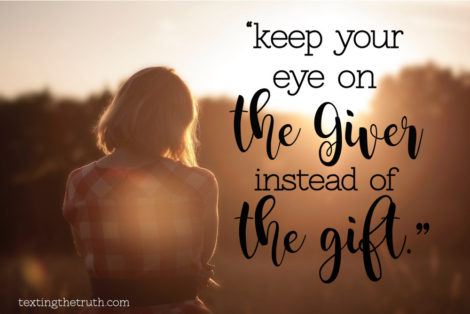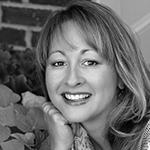 Hey, girl, I just wanted to check on you. How are you doing?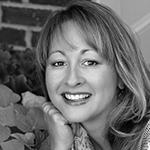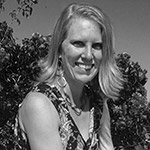 Sigh. It's been rough.? I just…I don't know. I don't understand God. (Big surprise) I guess I'm feeling a little hopeless. I thought I was supposed to have another child but… guess who visited this morning?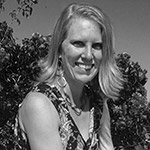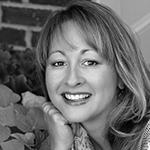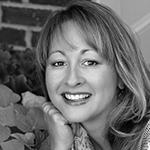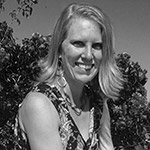 Yep. I highly dislike her.? And I REALLY don't like her when I'm hoping to have a baby!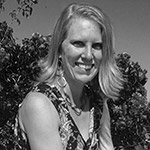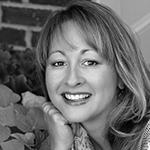 Ah, I'm so sorry! I remember feeling the same way when I was trying to get pregnant with our #2. Every month brought a whole new wave of emotions with it. It felt like a rollercoaster  that I waited in line 27 days for, only to be denied a seat.? And everyone else around me seemed to be getting on…while I had to go to the back of the line again.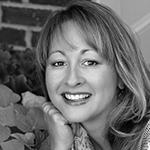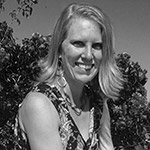 YES! Exactly. And I will think I'm okay or have arrived at some sense of peace, then, WHAM. That time of the month hits and I go back to all the wondering and questioning God.❓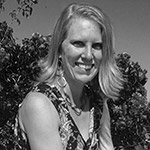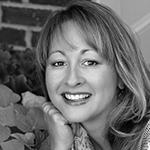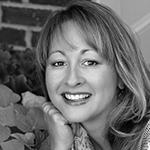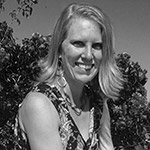 Quite frankly, I'm kind of mad at him.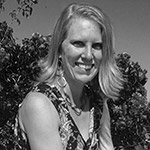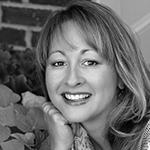 That's understandable, Desi. Mad, sad, depressed, confused…? I felt all of those things, and sometimes all at once. After my miscarriage and then a long time of waiting, I wasn't sure how I felt. And I didn't know who to talk to about it, either. I mean, my friends and family were amazingly supportive, but it's just such a personal, ongoing thing for a woman to experience. It can feel very lonely too. Because I didn't want to "bother" everyone about it continually. But honestly, I was still dealing with it inside.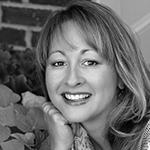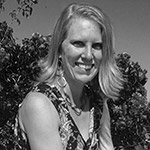 Yes, yes, and yes!! That is so much of how I'm feeling. I assume everyone else has forgotten about the miscarriage or expects me to be over it already. I think I expect that of myself…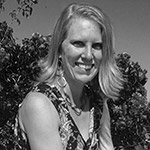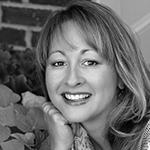 I can remember that so clearly that my heart still hurts just thinking about it, even now. But that's why I wanted to check on you. I want you to know that you're not alone.?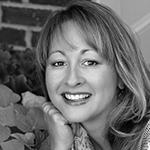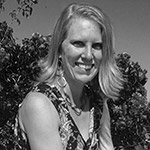 Oh thank you, friend. I so appreciate your understanding. And you know what's crazy? Going through this has brought SO many friends out of the woodwork telling me they've experienced a miscarriage as well – so many people I had no idea! In some weird way it gives me some comfort.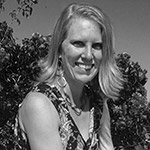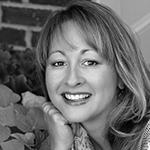 It does help. It helps to know that others have gone through it and came out on the other side. And just to know that someone else understands — like not in a pity way, but in a real, been-there kind of way.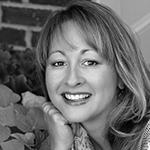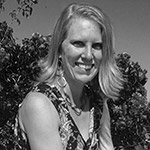 Amen. It's healing to me somehow – gives me hope.?
But what do I do now? Right now my heart is grieving and yet, I'm in this waiting game, wondering if I'm going to have another child.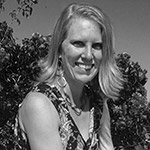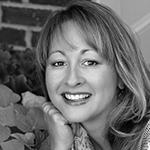 That's a tough spot to be in. And it can feel like an eternity. The only thing I can suggest is to let your heart grieve as long as you need to. If you feel sad, feel it. But don't get so laser-focused on the questions of the future to the point that it paralyzes you. (Easier said than done, I know.)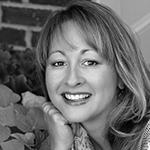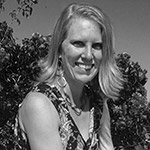 True. It's so hard not to plan everything out and then just expect God to meet my plan.?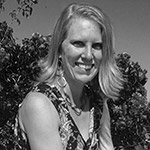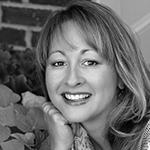 Especially for us planners!?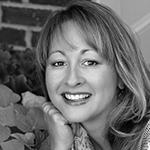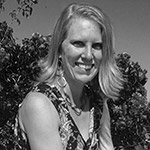 Yep. Trust has always been such a hard thing for me. I'm a planner and tend to make my plans and then go to God as afterthought with something like "Here, I planned it out for you; now will you bless it?"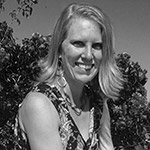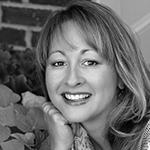 I guess I do the same thing, Desi. I mean, I don't say those words, but that's it exactly! Ouch. Tough to admit.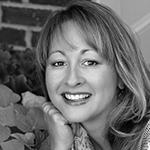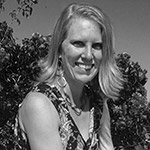 I know! Definitely think I approach God with a one hand open, one hand closed kind of mentality… like "I'm giving you these things in this open hand, but I'm going to keep control of this hand." Does that make sense?✊✋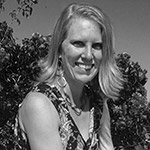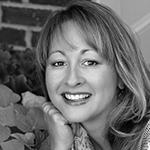 It does, sadly, all too much. I do think that's one BIG thing that I had to come to grips with after my first miscarriage, and then trying to get pregnant with #2 for a couple years. At one point, I remember lying in my parents' hammock, crying to God in surrender. I said, "If you want me to have only one child, I am okay with that. I know your plan is the best plan for our lives."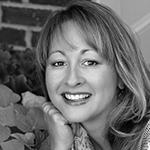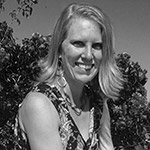 That is such a hard (and sweet place) to get to. It seems like it comes down to trusting God and His goodness, regardless of what happens in life.?  I suppose that applies to every area in my life, but dang it… It seems so much more personal when it is about my ability to have a child. I suppose that's why it's so much harder to let go of!! Do I trust that He is good and wants the best for my life? I just want a baby!?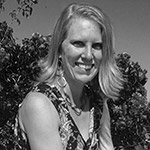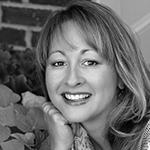 I know — it seems like a good request! But I think the key to finding peace in the waiting is in something a wise friend said to me: "Keep your eye on the Giver instead of the gift."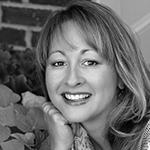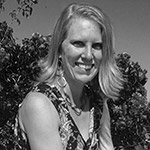 Wow – that's heart-piercing. So let go of my plan and focus instead on Him?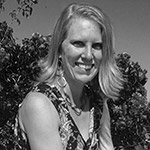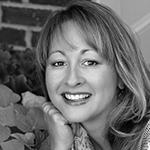 Yeah, I mean, it's not an easy thing at all. But I have to ask myself, am I ultra-focused on the thing I want in life right now (a baby — the gift)? What would it look like to refocus that energy on my relationship with God? Then slowly, gradually, I can loosen my grip.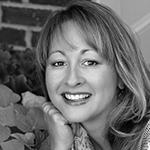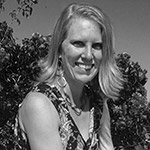 YES! I love  that. He is a good, good Giver of gifts – gifts that only He knows what I truly need. I know that deep down… so maybe I just ask Him to help me see that and try to trust Him a little more every day? I think if I start looking for it, I will see His goodness – even if it only comes with hindsight.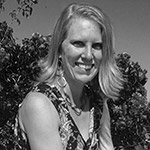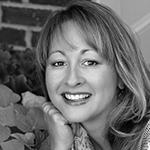 Agreed. Okay, new plan: We're going to keep our eyes on the Giver instead of the gift.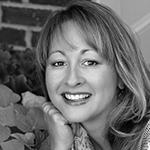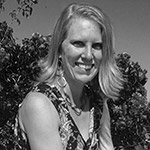 Yes! I'm going to try to do this and I'll be praying for you too. Thanks for checking in on me!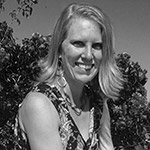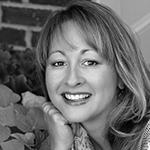 Anytime, my friend. Praying for you too. ??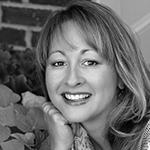 Soaking in the Truth
Scripture to encourage you:

"I remain confident of this: I will see the goodness of the Lord in the land of the living. Wait for the Lord; be strong and take heart and wait for the Lord." (Psalm 27:13-14 NIV)


"Which of you, if your son asks for bread, will give him a stone?

Or if he asks for a fish, will give him a snake? If you, then, though you are evil, know how to give good gifts to your children, how much more will your Father in heaven give good gifts to those who ask him!" (Matthew 7:9-11, NIV)


"If your heart is broken, you'll find God right there; if you're kicked in the gut, he'll help you catch your breath." (Psalm 34:18, The Message)
---
Music to inspire you:

---
Readings and Resources to come alongside of you:

---
Related Posts on Texting The Truth:
---

Living Out the Truth

Ideas to try:
Reach out to another mom friend who has gone through this struggle. If you don't know anyone, ask God to help you share your struggle with the right person. It takes courage, but there are many other women out there who have experienced infertility and miscarriage. We need to support each other!

If you are on the other side of it, be on the lookout for moms who are going through it. Just simple hugs or texts can do wonders. Let them know they are not alone.

We know from personal experience how suffocating it can feel when you see other mamas with babies in their arms and you're still waiting for yours. We also know that God welcomes us to pour out our hearts to Him in the midst of the pain (Psalm 62:8). Don't hold back because He wants to meet you right there in your brokenness. (See Psalm 34 above.)

It can be really difficult to turn your eyes onto the Giver and not just the gift you so desperately want. How do we do that? It will look different for each person, but here are some ideas to get you started:
Connect to God – Set aside some time every day to pray and read the Bible.

Thankfulness – Make a list each day (it can even be done out loud while doing the dishes) of things you are thankful for. Thank God for each thing that comes to mind.

Redirect Your Mind – Every time you seem to be sinking into the pit of despair, pray Psalm 27:13-14 out loud.

Know you are Loved – Soak yourself in the truth of how much God loves you.
{These suggestions are ideas from novice moms. Sometimes our life situations need more. In that case, seeking out professional help is the right call.}