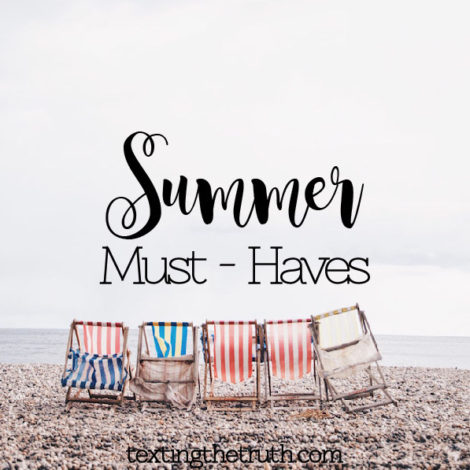 Every summer, I find a few new things that I think, "How did I live without this last summer???" So we thought it would be fun to share a few of our Summer Must-Haves with you every week!? And you can share yours with us too!!
1️⃣ A Hammock Float! I have enjoyed this so much already, and the kids have too! I like it because it's easy to blow up, carry, and store, and because it's versatile in the pool.
2️⃣ Storage Sleeve for Phone or Other! I found this at Walmart for $2.50, and it has really come in handy. I can easily slide my phone, credit card, pool pass, earbuds, or sunglasses in there if I'm not wanting to carry my whole purse. It keeps them safe in the pool bag from splashes too.?
3️⃣ Kids Clarifying Shampoo! The Fairy Tales Lifeguard Shampoo is a life-saver for the kids' hair, since we swim a lot. It removes the chlorine and minerals that build up quickly, causing my kids' hair to become coarse and tangly! It also uses natural enzymes and extracts.
4️⃣ Adventures Around Cincinnati! This book, written by Laura Hoevener & Terri Weeks, has been a great reference for me on the days when we need something "different" to do, out of the house. Written for parents, it tells you everything you will want to know as you think about going to these new places with your kids.

5️⃣ Science Experiments You Can Eat! Another book, written by Vicki Cobb, is my go-to when we need something to do at home. If you want to sneak a science lesson in and keep your kids' brains active this summer, this is a lot of fun. Learn about how cake rises, and eat your results!
Share YOUR Summer Must-Haves with US! Because we know moms find the BEST stuff!! ?Anna