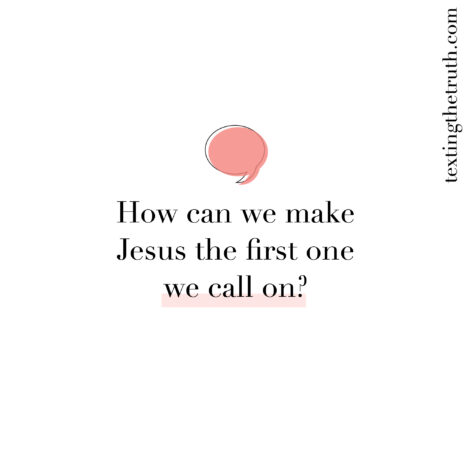 You may be like me and wondering how to pass this quarantine time with our kids. Our blog team has been searching for some ideas that we have listed below. But before we get to that, I wanted to share something that stood out to me. 
Much of our Lent study, He is Alive from Becky Kiser, has centered on the book of John.  When I read John 2, I had never considered one certain aspect of the miracle of Jesus turning water into wine. At the wedding, the people had prepared all on their own without considering Jesus for help.  It was not until they had exhausted their own resources that Jesus stepped in. (Sure sounds familiar to me…) He waited patiently for the moment of desperation to do his miracle. (Just like He does with us.)
You can probably guess why this part of the story jumped out at me. Clearly we're all feeling a little more desperate these days. So I started pondering this and asking God – what is it you want us to take from this story and apply to our lives?
Perhaps the biggest Corona Lesson of all is to lessen our load by calling on Jesus BEFORE we completely run out of our own resources. How can we make Jesus the one we call on first in every situation? I try to make this my lifestyle, but I do see where there are areas I rely on my own strength out of habit instead of Him.  Here's what happened at that wedding, though: Jesus' supply of miracle wine was SO MUCH BETTER than theirs. I wonder what would have happened if they would have called on Jesus first?!
Right after the miracle of turning water into wine in John 2, Jesus immediately turns the tables over in the temple. He said he would rebuild the temple that took over 45 years in three days.   As I read that, I thought – He can rebuild us so much better than we can in our own strength.  
 I don't know about you, but I feel inundated with ideas and activities to keep our kids entertained and academically on track while we all quarantine. You have asked us for some Survival Ideas on our Instagram & Facebook stories, so we have been pondering just a few resources to share.  Much like the cheap wine versus the fine wine in John 2, we want to encourage you not to let yourself get exhausted by all the freebies and websites floating around for "stuff to do" while staying at home during Corona. 
So with all of this in mind, please find just a few survival ideas from our TtT Tribe below.  We are here for you, mamas uniting together to not just survive but actually thrive during this trying time. Let's help each other not crowd Jesus out of this precious, delicate time. Instead, may we look for the opportunities He gives us right now.
Corona Survival Ideas:
Generic "Just for Fun" Educational Ideas You are probably inundated by ideas, but this short list is curated by Jo, a PK-14 public school certified educator and administrator.
Kindergarten from Home Follow along with Jo and her son as they navigate this whole new world of work-from-home sort-of as a middle school assistant principal but also new SAHM/Kindergarten teacher! We will offer some Facebook Live / Instagram Live Read-alouds just for fun as well.
Art for Kids Hub: Rob and one of his kids give a side by side tutorial of how to draw many things. Their website has a great index where you can find animals, food, cartoons, and so much more.
Cincinnati Zoo Facebook Live video each weekday at 1pm EST featuring a different animal (videos posted to the page later so you can watch anytime).
Harptoons has lots of step by step drawing videos my kids love. Illustrator Steve Harpster also goes live on his Harptoons Publishing Facebook page everyday at 2pm EST to do a step by step drawing presentation. (Videos are posted to his page later so you can watch them anytime.)
One final thought (that I shamelessly stole from Facebook, but it's wonderful!): Did you know that while in quarantine situations, Shakespeare wrote King Lear, Isaac Newton developed calculus & discovered gravity, Paul wrote part of the New Testament, and John Bunyan wrote Pilgrim's Progress?
I pray our kids remember this time with fondness of spending hours with us outside, making crafts, reading, cooking, and seeing humanity being the hands and feet of Jesus. I pray this will be a wake up call to society that the true backbone of our world are workers like teachers, nurses, truck drivers, and hourly employees at restaurants/coffee shops/grocery stores. I pray this will be unifying for the United States much like the wake of 9/11/2001 was for us.
May we use our opportunities for eternal purposes and may we look back and see how God showed you and have us everything we needed.
Comment down below with your own Corona Lessons, encouraging verses, and prayer requests, Mamas.
Air Hugs,
Jo
#Corona2020 #realmomsrealgrace #thingstodo #quarantineactivities #Coronalessons #CallonJesusfirst