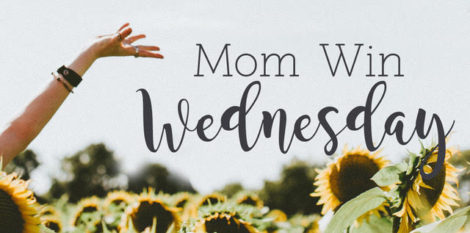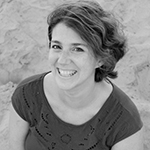 Today we welcome to the blog, Kristi Krawec.  Hi Kristi!  I'm so happy we could feature you today and learn about your story.  Tell us a little bit about you and this cute picture!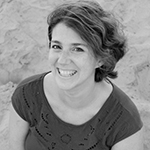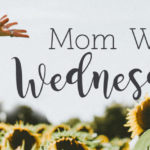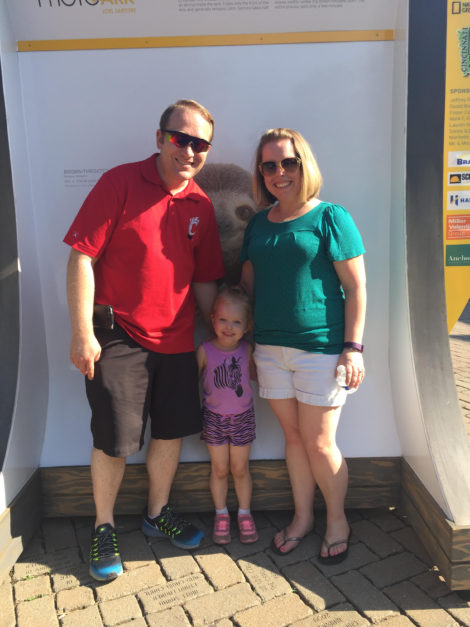 Hi Laura, so happy to chat with you today.  I chose this picture because we were all at the zoo together which is one of our favorite things to do. Adele and I love finding new things out about animals. She also likes to know what their names are, so if you are curious I can probably tell you! ?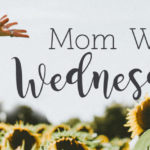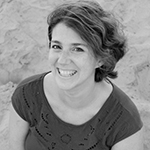 So fun.  The zoo is such a great place, and isn't it funny what you know now that you're a mom, like the names of all the animals at the zoo?!  Do you wear any other hats in addition to your [big, gigantic, hugely significant] Mom Hat?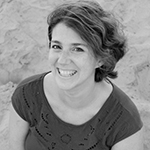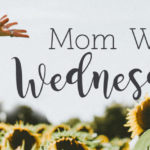 I am the coordinator for a MOPS group at King of Kings Lutheran Church. I surprised myself by volunteering for it and so far so good! Also, I recently started a little side crafting business, Violet Owl Designs. I make handmade cards, paper products/gifts, wreaths and other items. Creating things just instantly calms me down. It feels so soothing to just sit down and concentrate on this thing I want to create, and I love when things turn out better than I imagined. It is very rewarding to go to a craft show with handmade items that people love, and they buy them from me.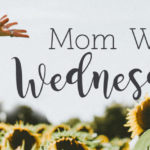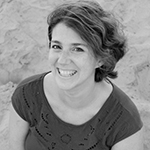 Wow!  What a feeling to watch a customer be blessed by something that you made!  And, as I can attest being in your MOPS group, you are doing a great job!  Thanks for taking time each month to plan meetings that fill me and other moms up!
Tell us about your daughter.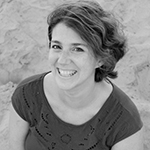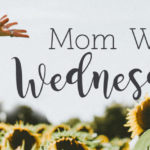 I have one daughter, Adele. She is 4 and will be 5 in April. She is just so sweet, she loves people so much. Before her I didn't realize how much a child could love her family and friends. She wants to be places and experience things as long as someone she loves is there with her.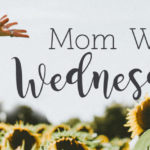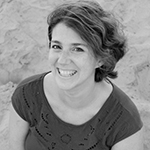 She is such a sweet girl!  A little people-person already!  What is a recent mom win you experienced that took time and perseverance to accomplish?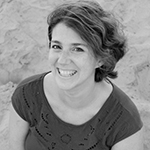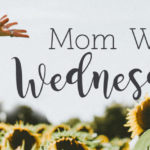 Hmmm…I'd have to say just the fact that Adele is doing better with her numbers. She is so smart I just couldn't figure out if she was being stubborn or if she legit could not recognize which number was which. Whatever it was a switch was turned and to my relief she knows her numbers!!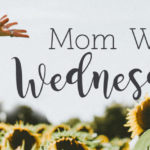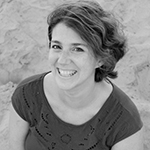 It's funny you say that.  We do a lot of worrying about our kids' development as moms, don't we?  And then voila, they know something!  What is a mom win that you would text your best friend?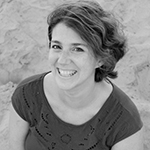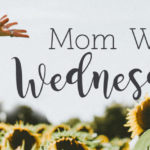 For me, a mom win is the fact that she loves her friends so dearly. I find myself texting friends all the time to tell them what Adele just said about their kids. In fact, just today I texted a friend to tell her that Adele got these twin baby dolls for Christmas and she told me today that she wants to name them Bella and Bridget (my friend's girls' names) because they are pretty just like her friends from church!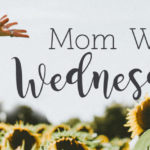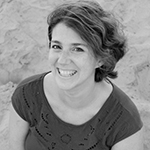 That is so cute! Now for the something a little more serious.  This week on the blog we have been talking about fertility issues and waiting.  I know you have a personal story.  Would you mind sharing a little bit about your journey to encourage other moms who are in the trenches of this?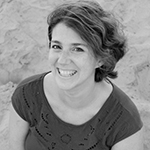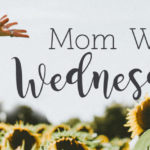 Sure. My husband and I struggled for 5 years with infertility problems. We were told around year 3 that the likelihood of getting pregnant on our own was not good, and they recommended we consider In Vitro Fertilization. They skipped right to the IVF; they didn't say, "Well, let's try this or that first and see." Nope. It was IVF. And it is so expensive! So we saved for another year and kept hoping we get the miracle in the meantime, but we didn't. Our first round I was so optimistic because I thought "Oh, this is serious science and God is working here, so there is no way it will fail." So when it did fail, I was shocked really.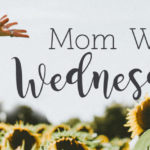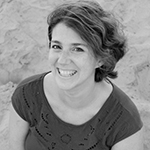 I don't blame you! I would be too. It seemed like a sure answer. So what happened next?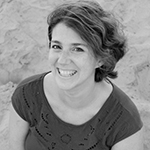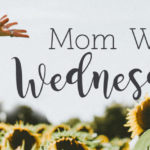 We moved on and tried again after a month, and my medications were not working great, and we had to cancel mid-cycle. A month later, we were trying yet again and I was not feeling as positive as I was before. They put back 2 embryos (we lost 2 the first time as well), and I was still not pregnant.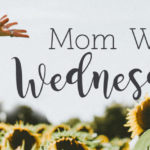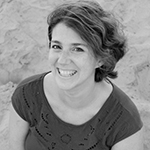 Wow, that sounds like a very trying time, Kristi!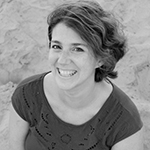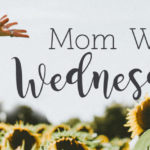 It was. And because of that, when we tried the third, and final time (final because of money), I was incredibly scared. I met a nurse that round that was so encouraging and she told me that my embryos needed me to believe! And she was right. They put back 2 again, and 1 survived. We got our miracle girl, Adele!
I write all of this because infertility its not a very publicized thing, and I want other women to know they aren't alone.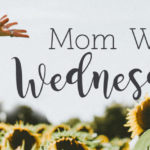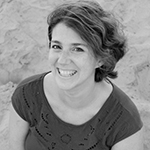 Yes! That's what we are all about here at Texting the Truth: letting moms know that they are not alone. And I agree with you — it's not talked about enough.
So let me ask you another personal question. Did you ever think about trying again for #2?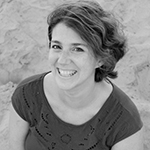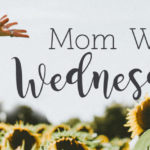 Yes. This past year we really began to feel like someone was missing from our family, which those who have multiple children probably understand. An opportunity to do IVF again came to us, and we did 3 rounds in 2017. But none of our 8 embryos survived.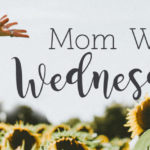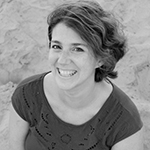 What a journey you have been through, Kristi. How did you handle all of this?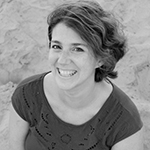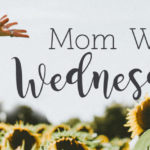 I had all kinds of emotions this past year. I felt selfish because I already had a miracle child, why should I deserve another? But most of all, it was harder this time, which really surprised me because there wasn't that fear of never being a mom like I had before. This was something I didn't know how to put into words. I am thankful to God for giving us Adele, but there is this desire to have another child in our family that has been put in our hearts and won't leave. I think anyone dealing with infertility can relate to that feeling. You wonder why, you wonder if you are good enough, maybe you don't deserve another child? And so my biggest struggle was keeping in mind that God knows exactly what He is doing. I just needed to keep my eyes on Him, no matter what.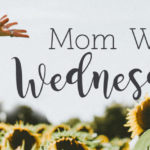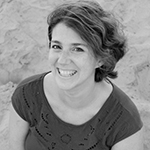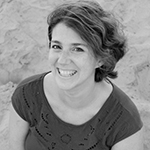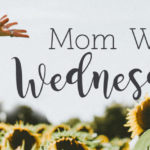 There aren't any magic phrases that can make infertility better, but I can tell you a few things not to say. Things like "Why don't you adopt" or "Stop thinking about it and it will happen," or really ANY advice. What is helpful is to listen and respect your friend going though this, and be okay and mindful of what she tells you she needs. If she needs you to not invite her to a baby shower, then don't. In my case, things like that have never bothered me. So really it depends on the person.
A huge thing you can do for her is pray, and pray, and pray! Something else I really appreciated through all of it was an online support group. I joined dailystrength.org. This could be a good suggestion for a friend.
Through all of this, I have learned so much–mostly that God is in control.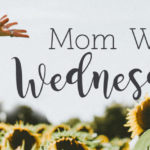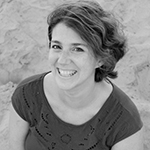 Such good advice! Thank you, Kristi, for sharing your story and your thoughts so openly with us! Your willingness to share is a Mom Win in and of itself.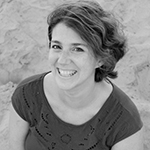 .