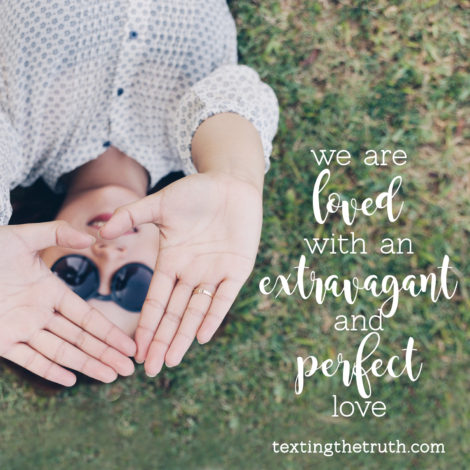 {Make sure you read to the bottom to see the beautiful print that you receive when you subscribe to the blog!}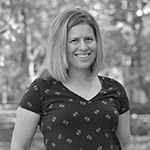 Oh Valentine's Day!  Can we go back to elementary school when we got cute cards and candy from all of our friends?! 📭🍬💘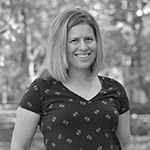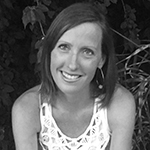 Seriously! You know what I think I really liked even though I didn't know it at the time? That I got all these little notes from my friends telling me they liked me!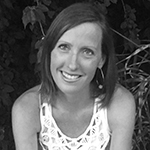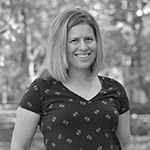 Yes! Who cares that it was required to bring a Valentine for everyone in the class. I soaked in all of that fabricated "love"!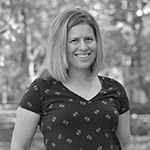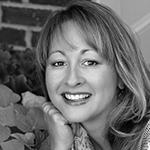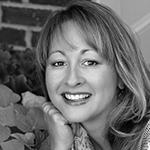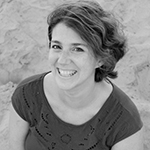 Well, I'm all about simple!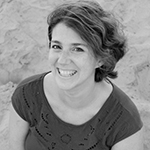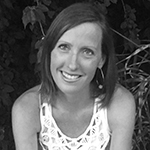 Haha, right! But you know, I still think deep down I want that! I want to know that I matter–as a mom, a wife, a friend, a woman, ya know?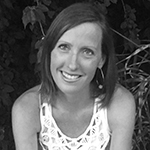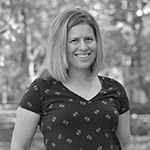 Yes! I try to tell myself that it's just a Hallmark holiday and it doesn't matter, but a little extra attention thrown my way wouldn't be such a bad thing. 😏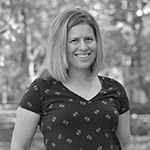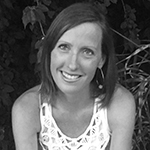 I think sometimes on days like Valentine's Day we are more keenly aware of that. It's like our expectations go on overdrive.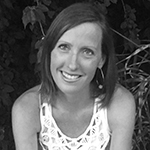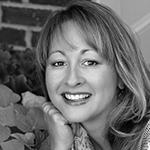 Definitely! It's everywhere you look. 😳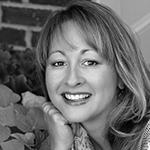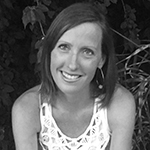 Yes, and it's definitely on social media. It's fun to see how everyone is celebrating, but I'll be honest, if I'm not careful I start comparing others' highlight reels on social media to my day. And then before I know it, I am feeling sorry for myself that I didn't get flowers or my kids didn't bring me breakfast in bed – even if I said I didn't need those things.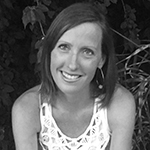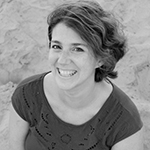 Yeah, I'm fine with not much on Valentine's Day because I kinda get annoyed with the hype of the day, but like I said, something simple is enough for me! Just a card!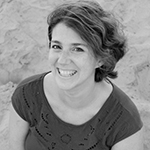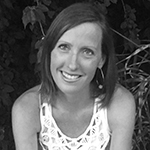 It sounds like you have worked through how to manage your expectations well. 👊 👍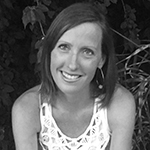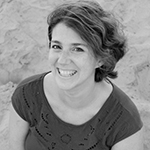 Well, maybe on Valentine's Day!  But the other 364 days of the year, it's a different story!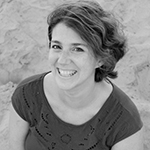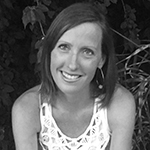 Haha! I do think managing expectations is one of the keys to life!! 💪 Otherwise, I am learning I can feel really disappointed.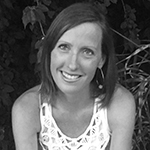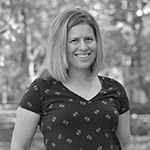 Or left questioning the quality of our marriage and the strength of our family relationships.  Just me?? 😆  I realize how ridiculous that is!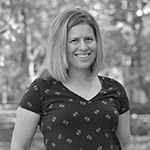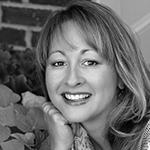 It is ridiculous but easy to slip into that thought! Like, if my husband really loves me, why won't he dote on me? Why wouldn't he (fill in the blank)? A couple years ago, I decided after over ten years of marriage, things could and needed to change.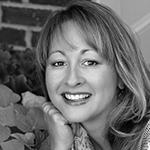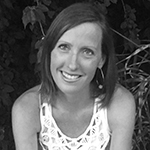 I know what you mean…isn't it interesting that a day that's meant to be all about love makes us actually doubt the love (although imperfect) right in front of us?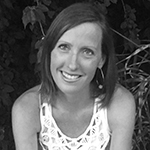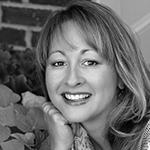 Yes, exactly! So my thought was that instead of doubting my husband's love for me, I wanted to make it a day to show my love to my kiddos and hubby.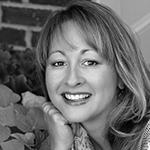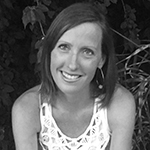 I like where you're going with this – basically you're saying – what if we shifted our perspective this year and instead of waiting for it to be a special day for us, we make it a special day for others?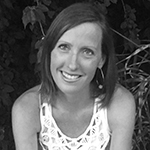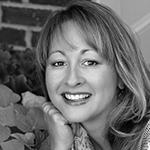 Yep. And that helped me. But… Now a new thought has dawned on me. I think it's more than just shifting our focus – there's something deeper going on. I need to go to God about these things I'm craving first. When I do, He gives me a security in His love for me. So much that I can't believe I was missing out on this before! 
And by the way, that helps take away some of the pressure I am putting on my husband. I feel more free to love him and my family in a more pure form that doesn't need something back.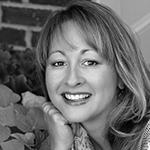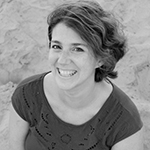 That is so cool!  Free to love others BECAUSE we know we are loved with an extravagant and perfect love. A love that pushes out fear and doubt about who we are as a wife, mom, and woman.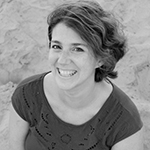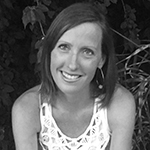 Yes! Because when we truly grasp His love for us, we find confidence in our own identity apart from those roles. 💁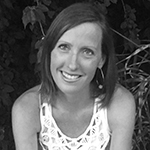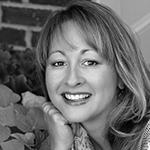 That's EXACTLY IT! My identity is separate from my roles… #dropthemic  🎤
As a mom, wife, employee, or friend, there will be ups and downs. I will make mistakes and have successes, but it's all separate from my identity. Who God says I am. That is stable and secure.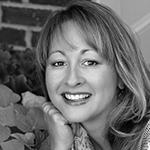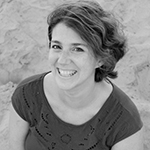 So you're saying if I know who I am and who God has made me, no special delivery,  date night, or even a simple card will confirm or deny that I have succeeded as a wife or mom! It won't make or break my heart.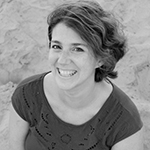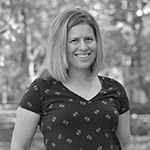 I so needed to hear all of that.  Whether you love the holiday or usually feel disappointed by it, YOU ARE LOVED. This is such a struggle though!  HOW do I go to God and receive that love?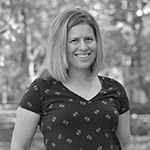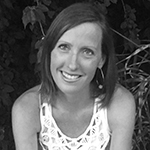 Well, I don't have this figured out but I'm learning that it starts with ASKING Him to reassure me of His love. Like when I start seeing all of these romantic things people are doing for Valentine's Day on social media and I begin doubting that I am loved, I am trying to get into the habit of talking to God about it. And asking Him to remind me how much He loves me.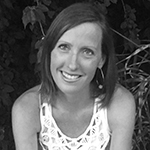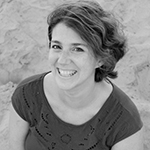 And oh man, let's let that be enough! Like when we're struggling with comparison or disappointment, let's go to truth of His Word. Maybe for instance the verse in Isaiah, "I have summoned you by name; you are Mine."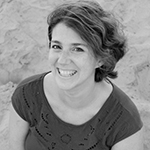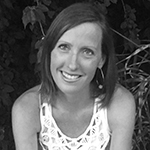 Love that verse! It's like God wrote us His own valentine: I love you and you are Mine.💗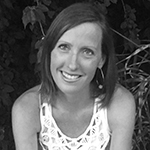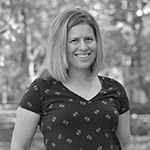 So much better than roses or chocolate!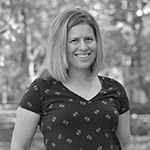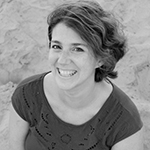 Or all the Valentine's Day cards in the world!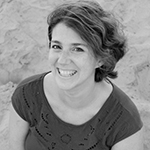 Soaking in the Truth
Scripture to encourage you:
"There is no fear in love, but perfect love casts out fear. For fear has to do with punishment, and whoever fears has not been perfected in love." (1 John 4:18, NLT)
"Love is patient, love is kind. It does not envy, it does not boast, it is not proud. It does not dishonor others, it is not self-seeking, it is not easily angered, it keeps no record of wrongs. Love does not delight in evil but rejoices with the truth. It always protects, always trusts, always hopes, always perseveres. Love never fails. But where there are prophecies, they will cease; where there are tongues, they will be stilled; where there is knowledge, it will pass away."  (1 Corinthians 13:4-8, NLT)
"For the Lord your God is living among you.  He is a mighty savior.  He will take delight in you with gladness.  With his love, he will calm all your fears.  He will rejoice over you with joyful songs." (Zephaniah 3:17, NLT)
"No power in the sky above or in the earth below—indeed, nothing in all creation will ever be able to separate us from the love of God that is revealed in Christ Jesus our Lord." (Romans 8:39, NLT)
"Do not fear, for I have redeemed you; I have summoned you by name; you are Mine." (Isaiah 43:1 ESV)
---
Music to inspire you:
---
Readings to come alongside of you:
---

Living Out the Truth
Ideas to try:
Sign up to receive a beautiful print (without the wood table background 😉):


Get Your Free Beautiful Print:

(Note: To get the printable, you need to go through the subscribing process by subscribing and then opting in to the email that's sent to you. You will receive a "Subscription Confirmed" page.)

It says: "You are Loved. Not for what you do. Or what role you fill. But because you're YOU." 💗  Hang this by your mirror or wherever you will see it often to let this message permeate your heart.
Before Valentine's Day even begins, steep yourself in these truths about what God says about your identity (which is different than your roles!):

You are my child.
You are forgiven.
You are my masterpiece.
You are beautifully and wonderfully made.
You are redeemed.

Listen to the songs listed above throughout Valentine's Day to remind yourself of the God's perfect love that doesn't disappoint.
Pray though ways to teach your children how to show love to others around Valentine's Day. Maybe it's going to the nursing home or bringing heart cookies to your neighbors but we think it's great for our kids to see that Valentine's Day is a great excuse to show people God's love.
If you're dealing with disappointment, ask God to help you understand more of the root. Do you need to have a conversation with your hubby about what you need on Valentine's Day? Do you need to grieve that it's not what you hope?
Ask God to help you overflow with His love to find simple ways to express love in your home. Below are some ideas from our real lives (although not meant in any way to make you feel badly if you don't do anything to celebrate Valentine's Day with your family. We're all about the simple love!).

Anna says, "At our house we have a big 'Red and Pink' dinner. Everything we eat is red or pink! The kids get a kick out of shopping with me, looking for those colors. We usually end up with salmon or a big heart-shaped pizza (the sauce is red, right?) for the main dish, then lots of random things!"
Ashley says: "I love buying cute stuff for the girls, but Valentine's Day is daddy's day for them.  When they wake up he has a special heart donut and little gifts for them.  We kind of make it a day for them to remember to set the bar high." 😊
Laura says, "Last year I hung a sign a the kids doors that said to each one, 'Jesse we love you because you are Jesse.'  And one for Micah, one for David, one for Peter.  The signs are still there.  That's all I want them to know every day.  They don't have to do anything for my love or the Lord's.  I think all I'm going to do this year, is make sure I read them their sign and give them a great big hug!  Keep it simple!
Michelle says, "I have loved using The Kindness Elves' idea of leaving notes for my daughter during the month of February. The purpose is to encourage her to use her words in loving ways. I'll be honest, I have gone rogue mostly because I forget to write the note until right before so it's more been love notes from me to her, but she still loves when she has a note (and asks me – where is the note? when I forget!!") 😏😬

If you're still looking for some creative ideas for your husband, check out the DatingDivas. Their tagline is: Strengthening Marriages One Date at a Time. We're all about that!
{These suggestions are ideas from novice moms. Sometimes our life situations need more.  In that case, seeking out professional help is the right call.}