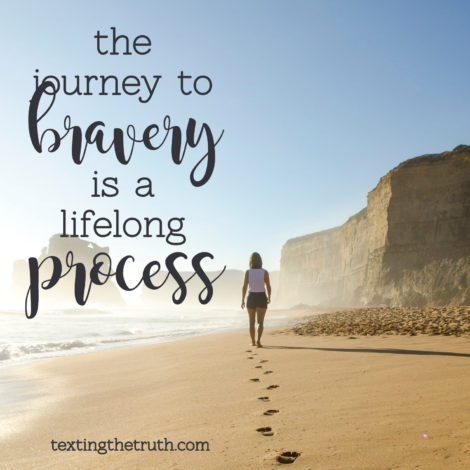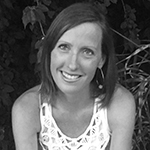 So my parents came by and picked up Sophie this afternoon and I am going to meet them in a couple of hours. But I am not kidding you, right when I closed the door, I had an intense wave of panic come over me – what if something happens to her?? ?  Do you ever feel this? Please talk me off the ledge.?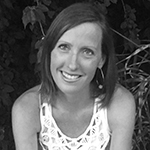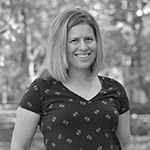 Absolutely! I do sometimes get the uncontrollable, irrational fear about my kids, and I'm not even a fearful or worrisome person.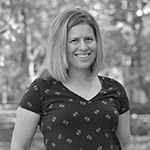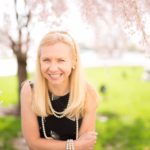 This is so me! It's not a matter of if I worry about her, but how much and how irrational it's gonna be.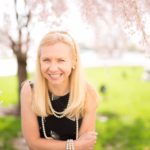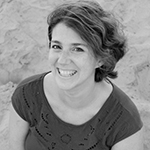 Michelle, when I put Jesse on the bus I have this thought. Not everyday or even every week, but every now and then there is that thought about what could happen. But I am learning if we don't face this fear head on we will not be able to show our kids we trust them to fly on their own. Or that we trust God to take care of them.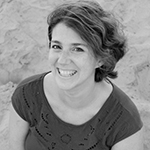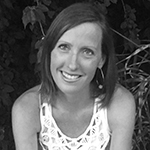 That trusting God with my babies is the challenging part if I'm honest and some days it is super hard–like right now.  I just keep praying and asking God to protect and watch over her, and asking Him to speak peace to my heart. Oh, and walking around the house in circles. ?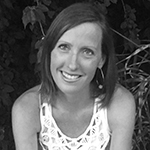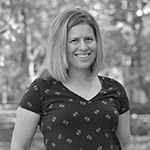 Well, I know what you mean…this may seem random but I'll be honest that sometimes  I have this heart-stopping fear that pops up randomly about a shooting happening while I'm at church.  That probably makes me sound like a weirdo or totally morbid. ?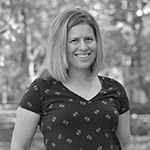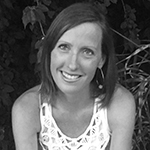 I have weird fears about that too!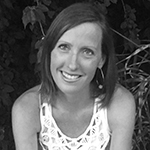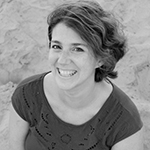 I actually don't think that's weird. I think that is God's wisdom to know what to do if something like that happens so you respond quickly and out of a rational plan instead of fear.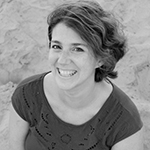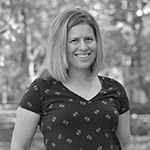 I've never really thought of it that way, Laura.  When that fear comes up, I tell myself that it is possible, but I also remind myself that thousands upon thousands of churches meet every week without any issues at all.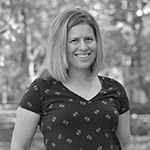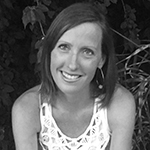 Okay, you just put to words what I am trying to tell myself right now about Sophie. I am realizing I need to acknowledge this fear but also talk myself through the logical side of things. But most importantly, give it all over to God and trust Him with my babies. (But easier said than done, ya know??)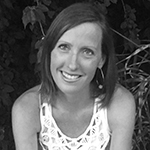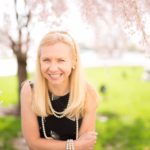 Yes, so hard! But I think It all comes down to trust. It's that whole I'm-not-in-control-thing that is at the root of my fears.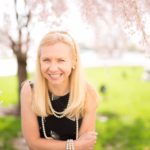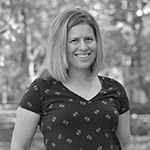 I agree. If something were to happen (God forbid), I realize I have absolutely no control over it. So I usually just say a prayer to calm my mind and God reminds me that I can't live in fear because I can trust Him. God doesn't want me living in fear and missing out on the great stuff this life given to me has to offer.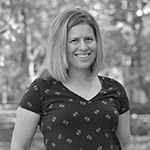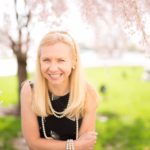 Yes! When I'm struggling with trusting God in the middle of my crazy worries, I remind myself of the verse in 1 John that says that perfect love casts out fear. God's love for us is perfect and He loves Millie even more than I do. That helps me get off the worry train because I can rest in that love.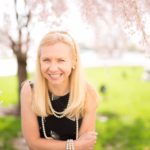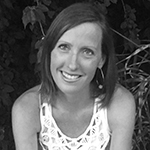 So good. I talk to Sophie all of the time about being brave and I need God to continue to help me be brave. I feel like it's another layer of fear that God wants me to uncover and trust Him with. I thought I already did that. ? ☺️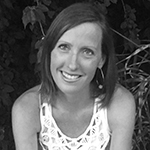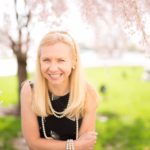 Well, I'm learning the journey to bravery is a lifelong process! And how many times are we learning God's truth right alongside our kids?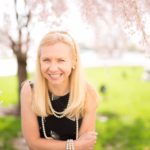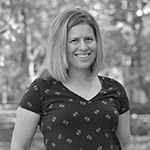 So true. I think being brave involves a choice to invite God in. It's not just something you acquire and you're good with it. It requires a conscious effort each time you are faced with fear.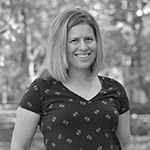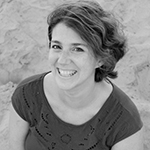 And when you're faced with the fear, What's your strategy to fight back? I tend to fight fear with practicality. If the enemy tries to give me something to fear, I say, ok, let's say that happens, what would I do? If I have a plan or better, God has wisdom to show me a plan, then there's no foothold for fear.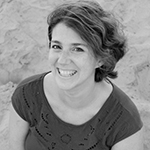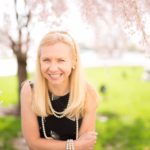 And also it seems like part of fighting fear is not letting it influence all of our decisions or how we live our lives. It seems there's a connection to the truth we have in our heads that then takes root in our hearts!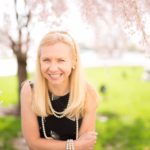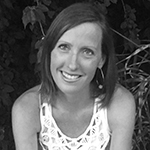 Y'all are wise friends.☺️
What keeps going through my mind is something I heard Beth Moore say— go to the end result. Obviously with the fear of losing a child I don't even want to think about it but her point is God will walk you through every step even the very worst thing.
And I think it was also her who said that God doesn't give you the grace to walk through something that is just a fear in your mind because you're not actually walking through it. But if you do go through a hard thing (like my cancer) God will give you the grace and strength you need to walk through it. Now to transfer that to my heart.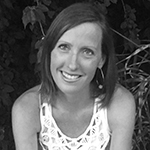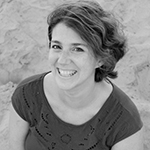 Right!! Have you ever read The Hiding Place by Corrie Ten Boom? Her father said the same thing. That God keeps our "train ticket" with Him until just before we get on the train. The ticket is grace and the train ride is the circumstance. So put that in heart: you'll never get on a train without a grace ticket from Him!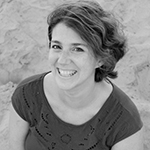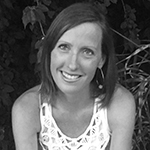 I really needed to hear that truth today . Thank you so much, friends!! ❤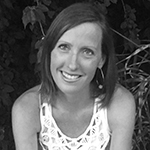 Soaking in the Truth
Scripture to encourage you:
 "There is no fear in love because fear has to do with punishment and the one who fears is not made perfect in love."1 John 4:18.

"Don't fret or worry. Instead of worrying, pray. Let petitions and praises shape your worries into prayers, letting God know your concerns. Before you know it, a sense of God's wholeness, everything coming together for good, will come and settle you down. It's wonderful what happens when Christ displaces worry at the center of your life." Philippians 4:6-7(MSG)

"You will keep in perfect peace

 

those whose minds are steadfast,

 

because they trust in you." Isaiah 26:3 (NIV)

They will have no fear of bad news;

  

their hearts are steadfast, trusting in the

Lord

.  Their hearts are secure, they will have no fear…" Psalm 112:7-8
---
Music to inspire you:
---
Readings to come alongside of you:
---

Living Out the Truth
Ideas to try:
Pray! That's obvious but the number one strategy to help me in my fearful moments is calling on God to help me. You could try  a prayer like this:    "Father, give me your peace now and ensure me of Your care for my child(ren). Build in me a supernatural confidence in You, so I can trust You with all things. And allow my child(ren) to see You working in me.  In Jesus' name. Amen."

Write out the Scripture verses above and put them in a place you will see often. On my very anxious days, I take the notecards with me everywhere I go and repeat the verse as many times as I need to get into my head.
Text or call a friend and ask them for prayers. I have found just asking for prayer takes the power out of some my panic.

If you find yourself dealing with fear often, take an inventory of how you are spending your time and what role those activities might be having on your fear.  I know when I am most fearful it is usually when I am most connected to watching news media or scrolling often through social media.
{These suggestions are ideas from novice moms. Sometimes our life situations need more. In that case, seeking out professional help is the right call.}