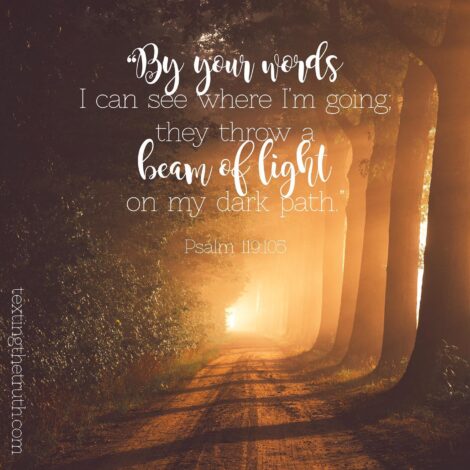 This image of a dark path being lit by light in the distance came to mind as I was reading the first week's chapter of the Lent study, He Is Alive.
Before God created light, there was only darkness. I liked how author, Becky Kiser, helped us think about what darkness feels like. I, for one, do not like darkness. I wouldn't necessarily say I am afraid of the dark, but I don't like to feel in the dark. It feels thick and unknown. I want to turn on the light and see what's around me. ?
Becky asked us to write down some of the unknowns in our lives that feel similar to how darkness feels. One of the things I wrote down was connecting with one of my daughter's hearts. She has some deep insecurities and I'm not sure where they're coming from. I oftentimes feel at a loss as to how to guide her in these moments. ?‍♀️
As I was reading about how Jesus is light, it brought such hope to my heart. I don't have to be the one who knows the answers. (Thank goodness.) I just need to follow the light on the dark path and Jesus will lead me each step.
I liked how the Message version translated Psalm 119:105: "By your words I can see where I am going; They throw a beam of light on my dark path."
Be encouraged today that no matter what your dark path is, Jesus is the light and will bring light to each step of the way. ? All we have to do is ask. ?
What is the dark path for you? Share below and we can encourage each other! ?
?Michelle
PS There is still time to join us on our Lent study or to join us in fasting for something these 40 days. (See previous posts for more info!) If you're joining us in either, give us a shout-out below and let us know you're with us. ?