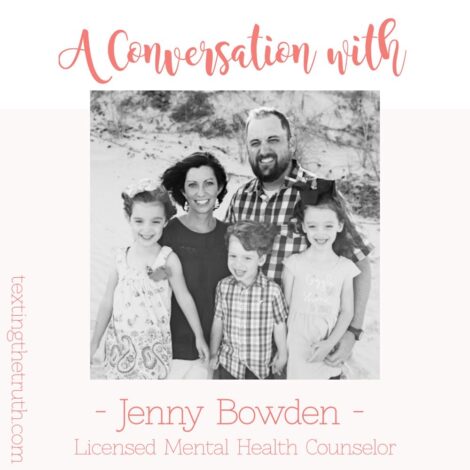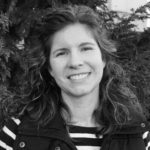 Hey, thanks for making time for us and our readers!
Tell us a little about your family and your job.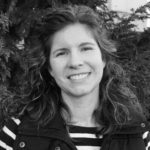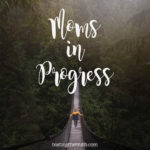 My husband and I have twin 7-year-old girls, Ellie and Libby, and our son Tripp is 4. We've been married for 12 years.
I am a licensed mental health counselor 🙂 I have been in private practice for the last 5.5 years and have a specialization in maternal mental health.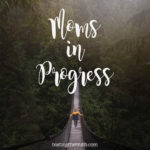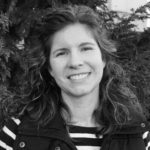 Does that mean you help moms with postpartum depression?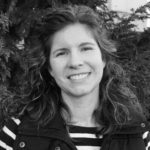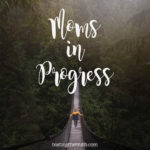 It does! And actually many women experience mood and anxiety disorders during pregnancy as well, so I get to partner with women to help them transition to their new (or seasoned) role of motherhood. One in five women will experience some change in mood or anxiety during pregnancy and/or postpartum period, so if you know 5 women, you probably know someone who has experienced this!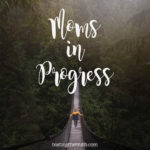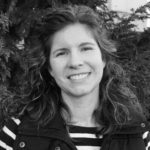 1 in 5, wow! That's helpful to hear because it makes it sound pretty common. Do you think there's less of a stigma now than there used to be?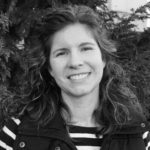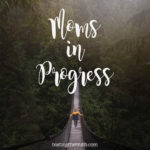 Yes and no, social media can help and hinder women getting from speaking up about this topic! There can be so much shame for new moms because they have an idea of what motherhood should be like and they aren't experiencing it. The good news? You are not alone and depression/anxiety are treatable! ?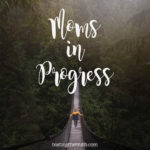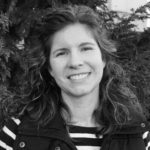 So some moms were already having a tough time dealing with their unmet expectations and now we have a whole new set of circumstances on top of that burden. How has the pandemic affected the mental health field?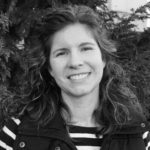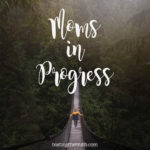 Initially, it was a quick transition to offer telehealth sessions to moms and most were adapting well (as if they had a choice ?). But more recently, more people are experiencing higher levels of stress and uncertainty about what the future will look like. This naturally has brought on more anxiety and changes in mood.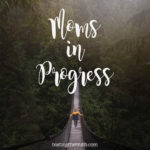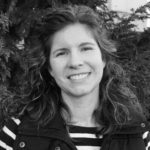 I bet many of our readers can relate. I know I can! For me, it was a little like whiplash in the beginning – so many new changes happening so quickly. The whole experience truly was novel. We started to see some good emerge: more family time and a relaxed pace, to name a few. Now, it feels like it's dragging on endlessly. The honeymoon is over and there is some anxiety some days.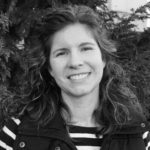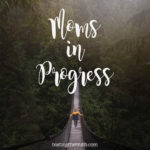 Yes, exactly! It's been a real challenge to both be in the moment and be thankful for the good and juggle the frustration and sadness that all these changes bring.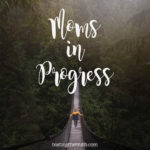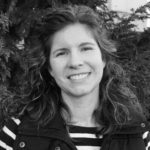 Sometimes I look around and wonder why I'm having a difficult time when another mom seems to be okay. It seems like I shouldn't feel that way, especially if that mom has more kiddos to raise or more obvious challenges.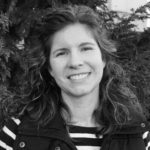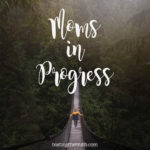 It's true, there are people who are struggling in a more obvious way. However, our mental health usually suffers when we compare ourselves to others. The phrase, "Acknowledging someone's broken leg doesn't make yours less sprained" is helpful to address that.
Being mindful of how our bodies and brains interact is crucial.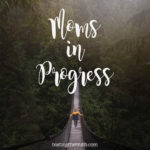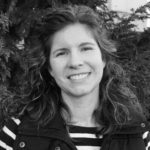 Is that what I've heard described as the 'mind-body connection?'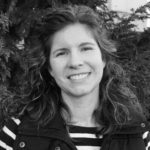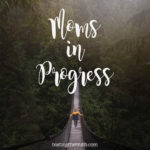 Yes, one of the most amazing things about the way our bodies were designed, is that they have the capability of revving up and giving us the energy we need and also the same capability of slowing us down back to a relaxed, calm state. When we are stressed, our bodies tend to stay in an energized state, sometimes without us even recognizing it, which can lead to short tempers with our family, trouble concentrating and difficulty completing tasks. To help ourselves, we need to be very intentional about slowing down in order to tap into our built-in calming mechanism.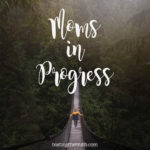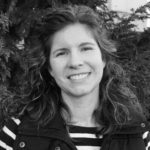 Oh that can be really hard to do. ? Are there strategies that can help?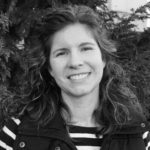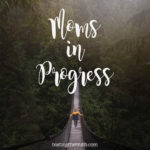 First it's becoming aware that we all are experiencing stress and one of the best things we can do for ourselves is to accept that this IS stressful. We are all handling it in different ways and there are MANY ways to take care of ourselves when stressed. I love John Gottman's quote of "doing small things often", meaning tiny gains matter! All of these strategies take just a few moments, and we ALL have a few moments to spare these days!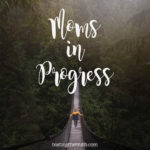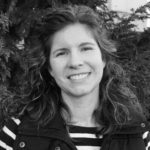 Tiny gains matter! Yes! We have so much on our plates as mamas it can seem overwhelming but doing those small things can push us in the direction of improved mental health. I notice I feel better on sunny days.
What other ways can we relax?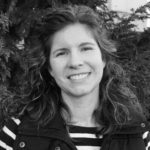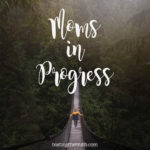 We can take deep belly breaths by counting down from 10-1, plan a few moments of quiet time, step outside for a few minutes of fresh air. It's especially important to speak up when you're feeling down. Verbalize your feelings instead of just letting them come out and inadvertently hurting someone else's feelings which can add guilt to your sadness.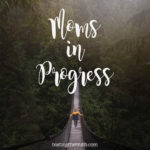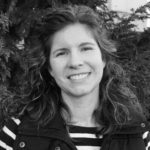 How would a mom know it's time to seek professional help?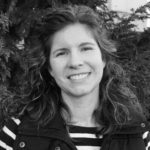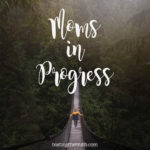 We all experience worry and depressed mood from time to time, but it's time to seek help when these feelings interfere with your activities of daily living. If you're having thoughts of not wanting to be here anymore, reach out and let someone know. YOU MATTER and there is hope and healing available for you.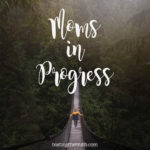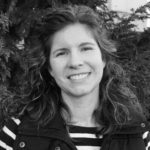 Any last words of wisdom for us as we navigate this weird season?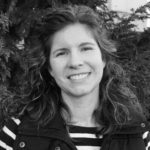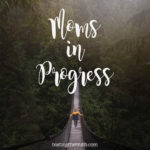 Be kind to yourself. We encourage our kids to be kind to each other all the time, and sometimes our self-talk is downright mean! Grace and mercy have been freely given to us from our Heavenly Father, so be gracious and merciful to yourself in this season, Mama. It will be easier to love others when you do. ?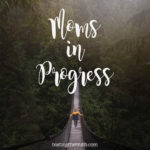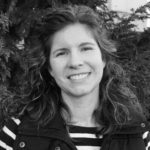 Where can moms go to learn more?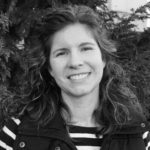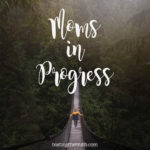 I volunteer with Postpartum Support International which connects women and families to resources like online support groups and local counselors who have been trained to serve women during pregnancy and postpartum. If you'd like to learn more about me, check out www.postpartumjax.com.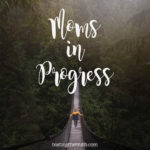 Scripture to inspire you:
"The waters of the sea closed around my throat. The deep sea was all around me; seaweed wrapped around my head. When I went down to where the mountains of the sea start to rise, I thought I was locked in this prison forever, but you saved me from the pit of death, Lord My God. When my life had almost gone, I remembered the Lord. I prayed to you, and you heard my prayers in your Holy Temple." (Jonah 2:5-7 NIV)
Peace I leave with you; my peace I give you. I do not give to you as the world gives. Do not let your hearts be troubled and do not be afraid. (John 14:27 NIV)
For the Spirit God gave us does not make us timid, but gives us power, love and self-discipline. (2 Timothy 1:7 NIV)
We demolish arguments and every pretension that sets itself up against the knowledge of God, and we take captive every thought to make it obedient to Christ. (2 Corinthians 10:5 NIV)
"Come to me, all you who are weary and burdened, and I will give you rest. Take my yoke upon you and learn from me, for I am gentle and humble in heart, and you will find rest for your souls. For my yoke is easy and my burden is light." (Matthew 11:28-30 NIV)
On hearing this, Jesus said, "It is not the healthy who need a doctor, but the sick. But go and learn what this means: 'I desire mercy, not sacrifice.' For I have not come to call the righteous, but sinners." (Matthew 9:12-13 NIV)